Prosper Bani orchestrated my defeat at NDC congress - Boateng Gyan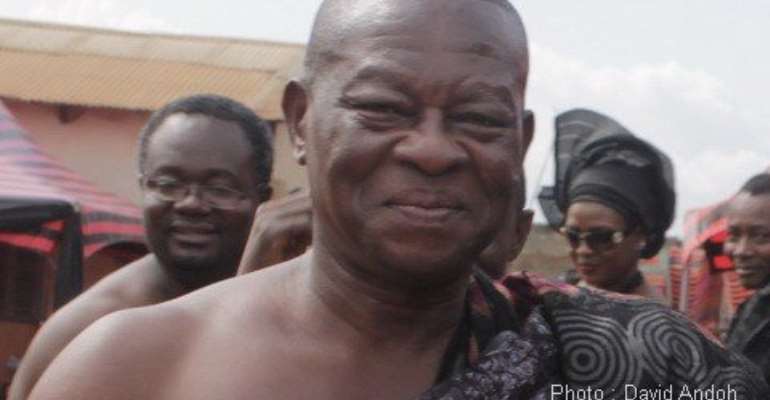 The immediate past National Organizer of the ruling National Democratic Congress (NDC),  Yaw Boateng Gyan, is blaming the former Chief of Staff, Prosper Bani for his defeat during the party's national delegates congress held last year.
Yaw Boateng Gyan is citing the failure of Prosper Bani to release funds meant for party agents during a voters' registration exercise as a key factor in his loss.
He lamented that during the last voter registration exercise, "monies which were meant for our agents at the various registration centres failed to reach them because the funds were not released but it went viral that I have embezzled the money which was meant for the party agents."
The former NDC executive member lost to Kofi Adams, a former spokesperson of former President Jerry John Rawlings at a Congress last December.
Kofi Adams polled 2,543 votes while the incumbent, Yaw Boateng Gyan managed a paltry 734 votes.
Boateng Gyan revealed his fruitless efforts to get Prosper Bani to correct the impression that he pocketed party funds.
"He refused and had me painted black in the eyes of the delegates who believed at the time that I had embezzled their funds", he told Accra-based Peace FM Thursday.
He says not even the sacking of Prosper Bani can placate the bitterness he feels towards the former Chief of Staff.
"I tried very hard to even have him correct that wrong misconception even on the day of voting but all to no avail until now that they have realised that it was all not true, but for me I am still bitter and find it very difficult to forgive him...even though he also been booted out of office," he added.
Prosper Bani was sacked in February 2015 and appointed Ambassador Extraordinaire and Plenipotentiary.