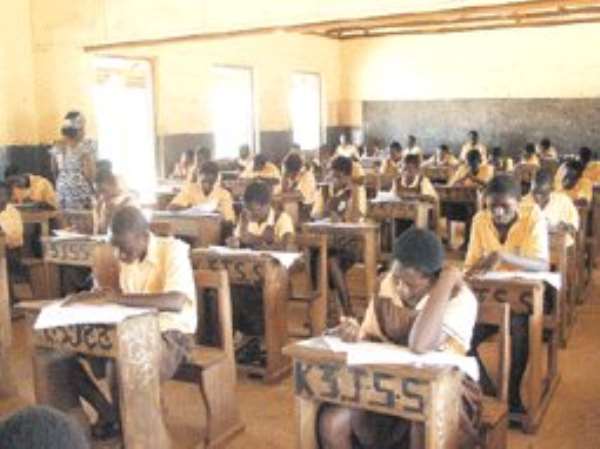 Accra, Aug. 12, GNA - A Circuit Court in Accra on Thursday discharged a 54-year old caretaker of the Axim Castle Mr Kingsley Quayson who it had remanded for his alleged involvement in the leakage of this year's Senior Secondary School Certificate Examination (SSSCE) papers.
This follows the arrest of his son, Seth Kwame Quayson, a 23-year-old teacher, who police describe as the brain behind the leakage. He has been remanded in custody by the court. With him in the dock was Anthony Cudjoe, a 20-year-old student of Half Assini Senior Secondary/Technical School.
Their pleas were not taken and the facts of the case were not read. Prosecuting Chief Inspector Rebecca Nugbemadu said the Police were intensifying their investigation into the matter and would need some time.
Meanwhile the Court chaired by Mrs Elizabeth Ankomah advised the prosecution to inform their superiors over their utterances in the media.
The advice came after Mr Frank Yankey, counsel for the two accused persons, complained to the court about allegations in the media that sought to present the facts of the case.
Mr Yankey said he would be compelled to take another action if police granted interviews to the media on the issue. He also pleaded with the court to compel the prosecution to furnish them with charge sheets and statements of his clients so that he could offer advice to them.
He said the Police should make it possible for them to have access to their clients.
The case was adjourned to August 23.
On August 9, Police found out that unknown persons had broken into the WAEC Depot at Axim through the ceiling and Mr Quayson was arrested. After Mr Quayson was arrested, his son paid him a visit but was apprehended by the Police.
He is alleged to have confessed to the crime.