President Mahama announces road package for Northern Region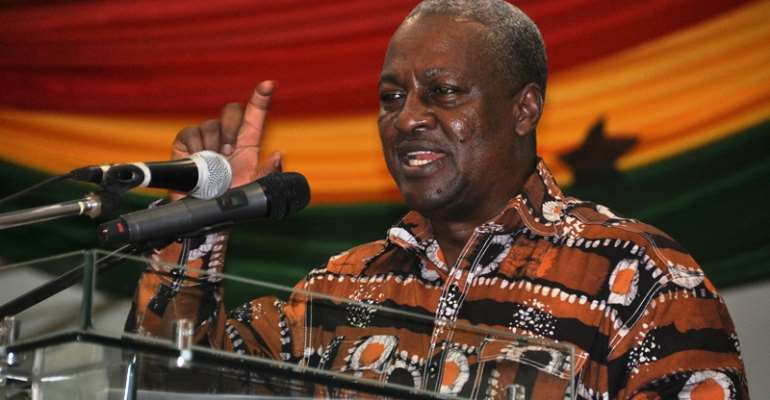 Saboba, April 5, GNA - President John Dramani Mahama on Saturday announced a road package to open up a number of communities in the Northern Region.
He said apart from re-shaping, most of the roads would be tarred to make them more motorable for carting goods to commercial centres.
President Mahama who was addressing the chiefs and people of Saboba near Yendi during their annual Konkomba Youth Association Congress, mentioned the Yendi-Saboba-Chereponi, Yendi-Zabzugu-Tatale and Salaga-Makango roads as some of the major roads slated for tarring.
The Kokomba Youth Association congress is held annually to bring home citizens of the area resident in other parts of the country and beyond.
Such congresses also give the people the opportunity to draw development strategies for the area, and also strategize to complement the efforts of government and other development partners.
President Mahama said roads were pivotal in all the development aspects of the country, hence his ambition to complete the Eastern corridor road that was initiated by the late President John Evans Atta Mills.
He said government had also earmarked the re -shaping and tarring of the Bimbilla-Salaga, Gambaga-Nakpanduri roads and the re-sealing of portions of the Yendi-Tamale road that were deteriorating.
In the Saboba District development projects, President Mahama promised to complete the small town water project for the Saboba township, and provide seven school classroom blocks to different schools under the Ghana Education Trust fund.
He said a number of communities in the district were also earmarked for the connection of electricity, while funds were being sought to work on health and other social projects.
He commended the people for maintaining peace over the years, enabling the government to effectively execute on-going projects.
Uchabobor Michael Binalibein Kambonja, Paramount chief of the Konkomba traditional area commended President Mahama for appointing Mr Moses Mabengba as Ambassador and appealed to him to increase the quota of Konkombas in his government.
He also appealed to government to establish a Nurses or Teacher Training College in the district to serve the people of the area.
On health, the Paramount chief called for the upgrading of the Assemblies of God Health facility in Saboba to cater for the health needs of the people. GNA