GRA recognises MTN's contribution to national development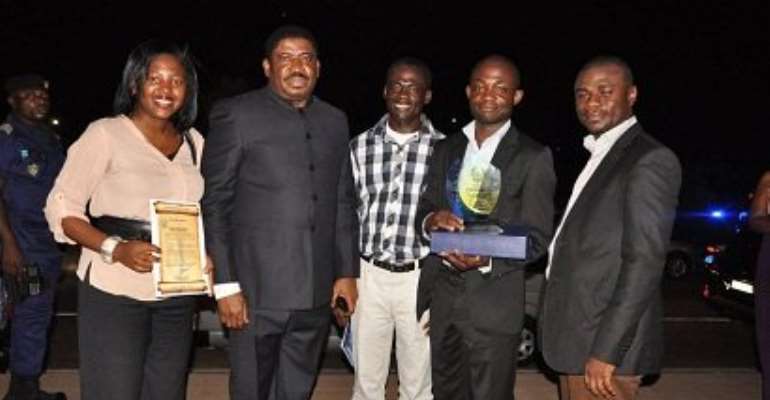 Accra, March 27, GNA - MTN Ghana, has been adjudged the Overall Best Taxpayer, Large Taxpayer Office for 2014 by the Ghana Revenue Authority (GRA).
A statement issued in Accra by Mrs Cynthia Lumor, the Corporate Services Executive of MTN said the GRA praised the company for being the most compliant in filing of returns and making payments by statutory due dates.
It also recognised the company for exceptional good citizenship and its contribution to national development in terms of tax payments.
In a citation presented to MTN, the GRA stated, 'The telecommunications industry has seen a great deal of competition but with steadfastness, determination and the quest to go everywhere including the nooks and crannies of Ghana, you always keep your head above water.'
The statement said management of GRA commended the company for their contribution towards tax revenue over the years, which has been tremendous, especially in 2014.
'You were not only the biggest contributor to our tax revenue, but you were the most compliant in filing of returns and making payments by statutory due dates,' it added.
Mrs Eleanor Adzaho-Sarpong, Senior Manager of Regulatory Affairs, MTN expressed her appreciation to the GRA, saying 'being recognised by the GRA for the third time since the establishment of this awards scheme is indeed humbling and motivates us to do even better.'
She said as an industry leader, MTN has always taken contributed to national development.
'MTN's contributions to national development also include attendant communications benefits, job creation and corporate social investments,' she added.
She said the company has an ecosystem of suppliers and distributors who rely on MTN for the sustainability of their businesses.
She said combined with MTN's direct employees and employees of these dealers, canvassers, retailers, creative and advertising agencies.
In the area of social investments, the MTN Ghana Foundation continued to fund sustainable social projects all over Ghana, since 2007, the Foundation has invested  15.5 million Ghana cedis in 95 major projects in the areas of education, health, and economic empowerment.
GNA