Low participation of women in district elections worrying-NCCE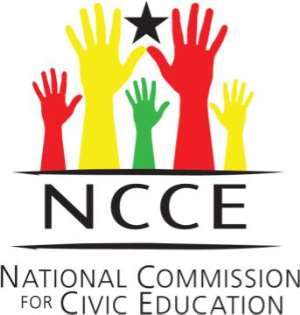 Accra, Feb. 13, GNA - Mr Ebenezer Tetteh Wayo, the Greater Accra Metropolitan Director of the National Commission for Civic Education (NCCE), has expressed concern about the low participation of women in the impending district assembly elections.
He said women aspirants vying for the districts assembly elections in the Greater Accra Metropolis are less than 10 and encouraged women to get involved in the decision making process and contribute to the socio-economic development of the country.
Mr Tetteh was speaking at a stakeholder's forum for women, persons with disability and groups within the Ablekuma South-West metropolis in Accra.
The forum was supported by the European Union and the NCCE.
He said most women were of the view that the high cost of campaigning and organisation one is compelled to engage in to participate well in the district assembly elections discourages them.
He said the District Assemblies were established in December 1988 to ensure the overall development of the districts in the country and since then, it has held six successful elections.
Mr Tetteh said the major reforms in this year's district elections, which comes off on March 3, is the use of the biometric verification device, which allows voters to be verified before casting their votes.
He said Article 42 of the Constitution enjoins every citizen of 18 years of age or above and of sound mind has the right to vote and is entitled to be registered as a voter for the purposes of public elections and referenda.
Mr Tetteh explained that membership of the Unit Committee consist of not more than five persons elected at an election conducted by the Electoral Commission for that purpose and shall hold office for four years and be eligible for re-election.
He said the unit committee Supervise the staff of the District Assembly assigned duties in its area of authority, mobilize members of the Unit for the implementation of self-help and development projects, monitor the implementation of self-help and development projects and take all lawful steps to abate any nuisance.
Mr Stephen Heymann, Officer in-charge of Ablekuma South-West Sub Metro Office of NCCE said there is the need to empower and encourage women to participate actively in decision making since their absence delays progress and national development.
He said in spite of women's contributions to the growth and development of nations, they are being discriminated against and often left on the periphery of society by their male counter parts, saying that, women should have an equal voice in decision making.
Mr Heymann urged the electorate to vote for women candidates in the forth-coming district assembly elections to address the male dominance of the country's governance system.
Some of the participants appealed to the NCCE to intensify the education to prepare citizens of their civic rights since most people have expressed apathy towards the district assembly elections.
GNA