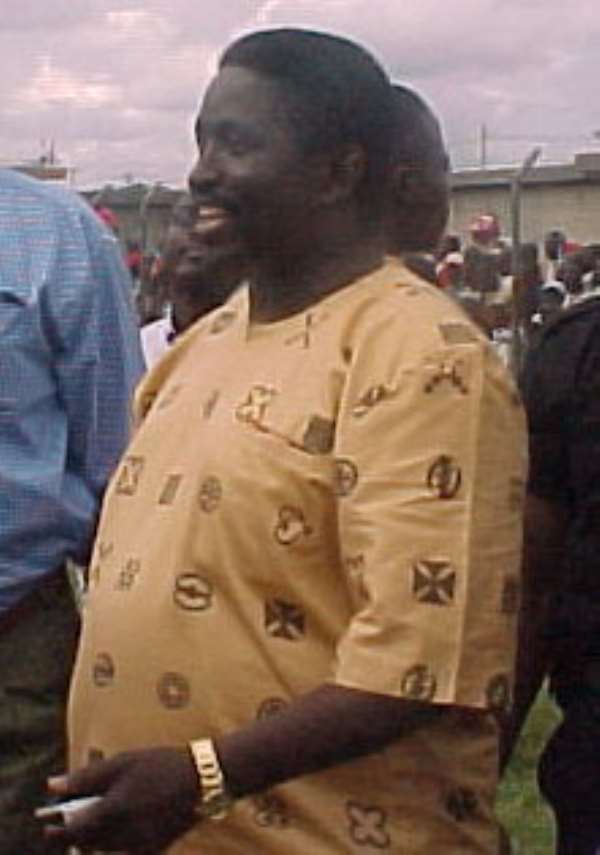 Sunyani -- Captain Nkrabea Effah-Dartey, a deputy minister of the Ministry of Local Government and Rural Development and Member of Parliament (MP) for Berekum is facing stiff opposition in his constituency, as his sole opponent, Francis Manu-Gyan warms up to overthrow him in the forthcoming primaries of the constituency.
Mr. Manu-Gyan, an Administrator with the Ghana Broadcasting Corporation in Ho, looks stronger on the ground according to The Chronicle investigations.
Most of the delegates who would be deciding the fate of these parliamentary aspirants affirm their support for the administrator, because of his excellent human relation with the people.
Although, the people agreed that the incumbent MP did a lot for the constituency, there were certain things he was said to be lacking as an MP and they therefore had declared he would not return to parliament.
Mr. Manu-Gyan, whom his people described as an old comrade in the Busia-Danquah tradition, began his political career right from the days of the formation of the party.
The aspiring MP, sometime ago, had served in various capacities in the party and these included Youth Organizer in Berekum and Adviser and Spokesman on party policies in the constituency.
Mr. Manu-Gyan, in an interview with The Chronicle disclosed that he was an assembly member for the Berekum District Assembly, where he perfectly executed his job, without any hindrances and according to him, his four years in office as an assemblyman had brightened his human relation enough to handle people.
He said his experience as an assemblyman had given him an in-depth knowledge of the Berekum district as a whole.
The aspiring MP has also taught at the Berekum Secondary School for six years and later taught at the local Presby Secondary School for two years as a part time tutor.
Mr. Manu- Gyan said he was optimistic that at the end of the day, he would floor the incumbent MP and lead the elephant party to victory in the December polls