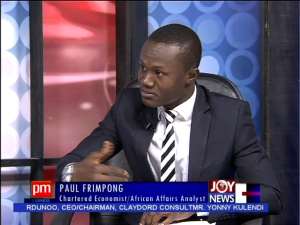 Infrastructure & Growth
Today, African countries exhibit the lowest level of productivity and are among the least competitive economies in the world. Empirical evidence has shown that there is a positive relationship between infrastructure investments and economic growth. Productivity growth – and thus increasing competitiveness is higher in countries with an adequate supply of infrastructure services.
Energy, water, sanitation, telecoms and transport have long being identified as the major infrastructure setback to the continent. Energy supply continues to be Africa's largest infrastructure challenge with 30 countries experiencing frequent power outages with just over a third of Africa's population having access to electricity. Road constitute 90% of Africa's urban transportation. Poor infrastructure is costing each member country's growth to reduce by 2percentage point each year and cut productivity by as much as 40%.
According to the World Bank, about $93 billion is needed annually to be able to fund Africa's infrastructure for the next 10 years. Which is about 15 percent of the region's GDP. About $60 billion of this would go to funding of new projects and the rest would go into the maintenance of the existing ones. Given the substantial amount involved, governments will need to be innovative in the search for sustainable approaches to infrastructure development as well as financing. The private sector will need to play an increasingly important role. Governments will do well to create conditions where private-sector engagement is encouraged, probably through public-private partnerships (PPPs).
The infrastructure challenge facing the African continent is seen manifested in various forms ranging from region to region. According to a development research brief, by the African Development Bank (AfDB), in 2009, less than 10% (in 10 countries) and less than 50% (in 33 countries) of roads in Africa are paved, 40% of the population lacks access to safe water; 60% of the population lacks basic sanitation. Only 30% of the rural population in Sub-Saharan Africa has access to all-season roads. Transport costs in Africa are among the highest in the world; only 30 percent of African population has access to electricity; Africa has the lowest telephone penetration – 14% (the world average is 52%). Africa has the lowest Internet penetration – 3% (the world average is 14%).
Inefficiencies:
Africa's infrastructure is fraught with inefficiencies. These inefficiencies vary from country to country. It is observed that some countries are spending more resources than needed in some sectors of infrastructure. This excess expenditure is estimated by the World Bank to annual US$3.3 billion yearly.
Another source of inefficiency lies in the execution of infrastructure budget. It is estimated that African countries are executing only about two-thirds of the budget allocated to public investment in infrastructure. This means that public investments could, in theory, increase by 30% without any increase in spending, simply by addressing the institutional bottlenecks that inhibit capital budget execution.
Lack of proper maintenance and rehabilitation of Africa's infrastructure. It is estimated that on the average, about 30% of Africa's infrastructure needs rehabilitation. Africa's power and water utilities also face operational difficulties such as distribution such as distribution losses, under collection of revenues and over staffing.
To release the potential of Africa therefore, requires the need to reduce the cost of doing business across borders. This means major investments in transport infrastructure including roads, ports, internal container depots, inland water ways and railways are needed as well as increase in energy production capacity. The strides being made by national governments, regional and continental bodies in transforming Africa to a modern and growth-induced economy will be a positive step for global prosperity.
Infrastructure plays a pointed, often decisive role in determining the overall productivity and development of a country's economy, as well as the quality of life of its citizens. Infrastructure development supports various kinds of economic activity, including as an input into production and also raises the marginal product of other capital used in the production process.
In fact, high cost of transport, energy and internet access is a major economic growth deflator and is partly associated with Africa's continued economic marginalization. 154 Evidence collected by the World Bank's Africa Infrastructure Country Diagnostic, for example, has shown that improvements in transport, energy and communications infrastructure have contributed substantially more to African per capita growth over the past decade than structural policies
In terms of access to water and sanitation improvements, there is a global goal of halving the proportion of people without sustainable access to safe drinking water and basic sanitation by 2015. Whiles this may be met, at current rates, Africa will achieve the targets only in 2040 with some of the poorer countries not meeting them before 2050. Only 60 per cent of Africans have access to improved sources of drinking water and more than half still do not have access to improved sanitation facilities [APR Report 2010].
Lack of adequate infrastructure has raised the transaction costs of business in most African economies. Today African countries exhibit the lowest levels of productivity and are among the least competitive economies in the world. Empirical research has shown that there is a positive relationship between infrastructure investment and economic growth. Productivity growth—and thus increasing competitiveness—is higher in countries with an adequate supply of infrastructure services. With adequate infrastructure, African firms could achieve productivity gains of up to 40 percent. There is therefore the need for strategic partnerships for development of infrastructure to help raise capital, accelerate project delivery, reduce operating costs and improve maintenance.Such infrastructure will enable Africa to compete effectively, tap into regional markets, and benefit from globalization through investment and trade.
Infrastructure is also important for the promotion of inclusive and sustainable growth especially rural infrastructure—notably feeder roads that connect rural communities to national markets—enable individuals, households, communities, and small businesses to embark on income-generating activities.
Financing the future:
For Africa to achieve the possibility of ensuring efficient trade among countries and for it to run smoothly, viable infrastructures should be in place, such as transportation system and means of communication. Infrastructure that is sufficient and works properly is crucial for Africa's economic integration. African economies can begin the process of deep integration if infrastructure networks are designed in such a way as to link production centres and distribution hubs across the continent, as the networks of developed economies do.
Financing infrastructure in Africa requires more innovative approaches. Amongst them is what is termed infrastructure indexed bonds. This is a mechanism for attracting financial capital for infrastructure through the issuance of infrastructure of indexed-bonds. These bonds could be raised on global financial markets and the receipts from their sale targeted solely to the development of Africa's infrastructure.
Risk mitigating mechanism: This means that the proposed mechanism for financing infrastructure should be backed by risk mitigating instruments. This could be achieved through the establishment of an African Investment Guarantee mechanism. Such a mechanism would help overcome current difficulties in attracting finance from traditional capital markets, including private equity funds, venture capital and hedge funds.
Mobilization of resources through existing bilateral partnerships and the rest of the world to gain political commitments and support of partners to provide resources for infrastructure investment in Africa.
Paul Frimpong, Ch.E.
Chartered Economist and the founder of Young Professional Economists Network (YPEN)
He is also a fellow of the Bastiat Ghana Institute
The Young Professional Economists Network (YPEN), is a non-profit; non-partisan and an independent global organization which is established to raise new and young economic thinkers for the twenty first century and beyond. It has a vision of raising new economic thinkers who are going to positively impact the global economy.
www.ypenetwork.org
Tel: +233 -241 229 548
Email: [email protected] / [email protected]