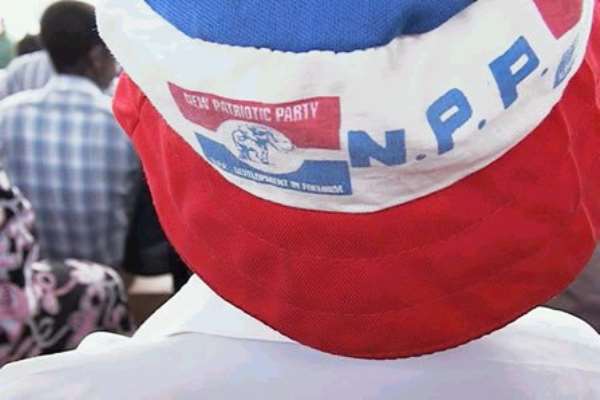 In December 2014 NPP's delegates will choose their 2016 presidential candidate. Even before the contestants are officially announced, it is shaping up to be a three-peat between Alan Kyerematen and Nana Akufo-Addo. As in all contests, there is always room for surprises. A less talked-about candidate may win NPP's primary race. That outcome would not alter the theme of this article. Between Alan and Nana, the persistent questions remain: Which one can win the NPP presidential primary; and which one of the two well-known NPP contestants can win Ghana's presidential general election? To the extent that each part of the question may be answered statistically and intuitively as two different names, it poses a dilemma for the NPP. It must be unmasked and not glossed by threats of insult and banishment if NPP truly wants to win the power wresting match in 2016 from the NDC.
In politics, perception is reality. The cries of "no Nana no vote" and "Nana is the most popular" would indicate that in a party primary, Nana Addo would emerge as the NPP winner. He would be NPP's presidential candidate for the third time in a row. The sentiment would be buoyed by the history of Nana winning 47.97% of the delegates' votes against Alan's 32.3% in 2007. It would be further reinforced by the results of the NPP primary in 2010 where again Nana won with a convincing majority 78.89% and Alan came in second at a weakened 19.91% of the votes.
The essence of NPP's dilemma is that for the two elections that Nana Akufo- Addo was the party's candidate, NPP failed to scale the pole. It lost Ghana's general elections in 2008 and 2012 to the ruling NDC. In 2008, Nana garnered a painful 49.87% to Professor Ata Mills's surprising 50.13% in a run-off. The 2012 rematch that started with President Mills and then changed to John Mahama on the NDC side; with Nana Addo constant as the presidential candidate for NPP did not change the outcome. The late-fielded John Mahama walked away with another hard-to-believe 50.7% to Nana Addo's second-place 47.74%. Painfully close losses are difficult to accept and give cause to suspicions and accusations. Call it ballot fixing, pink sheets, fair and square; the fact is that in two tries featuring Nana Addo at the helm, NPP has not ended up as the party in power. In barely seven months, NPP will be conducting its primary for its presidential candidate for 2016.
The party has gone through the courts but NPP does not appear to exhibit the same flair for analyzing why it lost two very winnable presidential elections in 2008 and 2012. Until this exercise is openly and thoroughly done, without fear of persecution, the rush to a primary will only breed second thoughts, fears and dilemmas. In the peculiarity of African politics candidates can attempt multiple times as their party's flagbearers before finally making it so there is nothing untoward about Nana Addo trying for that elusive third charm. However arming oneself with an examined and corrected strategy simply improves chances and may actually foster the unity that all NPP leaders are calling for. NPP needs its own forum without any boycotts. Time is racing away.
The party desperately needs to win Ghana's general elections in 2016. Some will assert that Ghanaians anxiously need the NPP to come to rescue them from the throes of the NDC government. But who is sure to win the power for NPP? No win no deliverance. Much as the cries of "No Nana no vote" are rising up to heaven, so do the unspoken fears that with Nana at the helm, there may be no charm in 2016. Quiet as it may be kept, some may harbor a persistent feeling that Alan would do better to cross the finish line for NPP and thus should be given the nod. But how does Alan get around Nana in NPP's primary where by most reckoning, the latter sits on a commanding lead? Therein lays the dilemma of NPP. I must say that the intuition that Alan may fare better in a general election than Nana is untested in fact, or by scientific polling. The sense that Nana will win NPP's primary massively is not yet supported by a current impartial poll either. The lack of consistent and corroborating polling in Ghana's politics leaves everything to intuition. It also leaves room for surprises since what may appear as enduring support may only be fence sitting- spelled Tamale 2014.
In December 2014 NPP must choose a candidate to be its presidential candidate. In December 2016 Ghana must choose its President. If Nana emerges as the NPP flagbearer in 2014 can he finally score the winning goal in 2016 to be the president of Ghana? If he does, it would be great and long overdue congratulations would be in order. If he does not, would NPP wonder again if Alan could have pulled it off had he been the candidate? Perceptions, wonders, second thoughts, intuition, and calculations- those are the stuff of politics and the ingredients of dilemmas. Let the search for solutions begin now that I have dared to voice what others think must be silent. Remember: No win, no deliverance; and banishment to yet another term of opposition for NPP.
By Dr. Kofi A. Boateng, New York