Prof. Mills' "Slow Motion" Far Better Than Prez Mahama's "No Motion"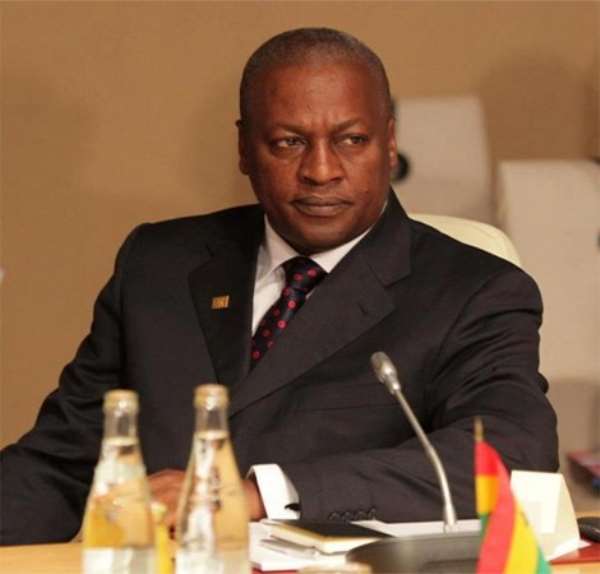 National Youth Organizer of the opposition New Patriotic Party [NPP], Sammy Awuku, says it will be of great importance to many Ghanaians if President John Mahama rather steps down from the presidency in his attempt to restructure his government rather than his appointees.
He described President Mahama's leadership as the worst ever the country has experienced in many years.
To him, bad governance by the NDC Mahama-led administration has left the country in tatters.
His comment follows on the heels of reports that the President, in a bid to restructure his government, has told staff at the Flagstaff House that with the on-going reshuffle, no appointee is safe from being fired.
Reports say His Excellency John Dramani Mahama in a letter to all Flagstaff House officials warned that all appointees of his government, particularly, those working at the seat of government - Flagstaff House, are not immune from the exercise.
In letters signed by the President himself and given to the appointees including the Chief of Staff, Prosper Bani and other senior presidential advisers and aides, Mr. Mahama thanked them for their services rendered to his government and to the nation, and further indicated that they are likely to be affected by the on-going changes within his administration.
But Sammy Awuku rather wants that directive to be channeled to the President for his 'awful' leadership.
Speaking on Madina-based OMAN FM, Sammy Awuku modestly apologized to the late President John Evans Atta Mills for his 'harsh' criticism on him.
'I regret criticising President John Evan Atta Mills. His slow motion was far better than Prez Mahama's no motion,' he opined.