Growth With Equity: Tracking Economic Growth To End Poverty In Africa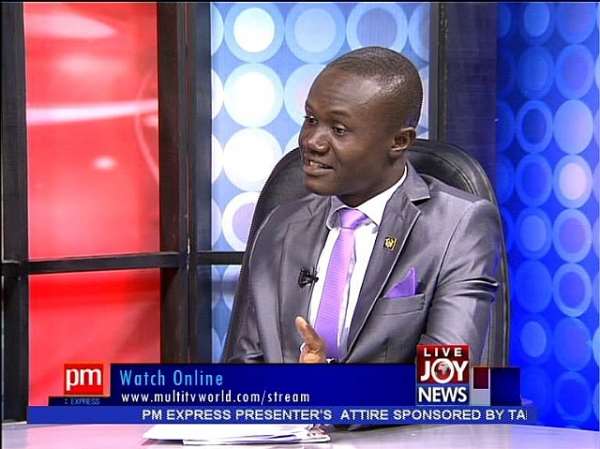 Africa's impressive growth record over the past decade has replaced previous headlines of a 'hopeless' continent to ones of a 'rising' Africa. The continent has been home to some of the fastest growing economies in the world and the quality of growth has also improved with more diversification from commodities to services and technology-led growth. In addition, there have been broad improvements in macroeconomic management and Africa's regional integration project. African countries also continue to make strides in advancing good governance and improving the environment for business and trade.
The Numbers
The economic fundamentals are clearly in favour of Africa with the continents GDP growth from 2014 to 2015 projected to grow at an average of 5% with some individual countries projected to grow in double digits. The potential, the capacity; the zeal and the robust economic posture as well as steadier exchange rates, robust commodity prices, increased private capital flows and modest inflation could all be associated with Africa, something which would not have been possible to do just about two decades ago. Africa has got a very good fiscal story with debt to GDP ratios at the sovereign level which are nowhere near the burden of what is seen in Europe, America and other parts of the world. Africa's trade with the rest of the world has also increased.
Again, a new economic prosperity momentum has been established. Exports are booming and export markets have become more diversified. Foreign direct investment has increased by a factor of six over the past decade as it grew by 27 percent in 2011 alone. Private entrepreneurs have emerged as a dynamic force for change, driving innovation and transforming outdated business models. There is an emerging middle class, although its size is often exaggerated. For the first time in over a generation, fewer children are dying before their fifth birthday and more are getting into school (primary).
The contrary
Contrary to what an economic growth normally does, by creating jobs and reducing poverty, the same could not be told of what is happening to Africa's decade of robust growth. Interestingly, the gap between the rich and the poor are widening. There is a concentration of growth benefits at a tiny side of most economies whiles majority are left to rot in poverty.
This economic prosperity has also been largely jobless and therefore associated with increasing unemployment especially among African youth. In addition, this growth has left out many already disadvantaged groups such as rural communities, women, traditionally marginalized people, etc. In short, the economic prosperity in Africa has not been inclusive enough.
When growth from mining and oil is discounted, some of the continent's apparent economic powerhouses are revealed to be languishing, and failing to create jobs or opportunities for a growing youth population. This could lead to future political or social unrest.
Economic growth, development and poverty are related. Economic growth is supposed to drive development and this is to lead to a reduction in poverty, the opposite of which is seen across the continent.
It is my belief now, more than ever, that Africa's challenges and opportunities require a more rigorous analysis and research to inform policy decisions that will impact growth in a sustainable and equitable way. Continued instability and political volatility in a few regions can as well compromise economic and social progress across the continent. While many African nations have an emerging middle class, economic gains rarely translate into direct benefits for all the citizens of these countries.
Consequently, human development remains low even when growth rates are high. The fact that economic improvements in Africa have not been broadly shared has led to considerable skepticism about government reforms and their potential to translate into inclusive benefits for all. Creating enough jobs to absorb the increasing labor force also remains a particularly daunting challenge that African economies must confront head on.
The challenge
We all admit the fact that, growth alone is insufficient to advance human development and that, a major weakness in the growth of Africa, is the absence of its inclusiveness of all groups of people. There is inequality in terms of: income; access to education and health services; limited job opportunities, especially for the youth; and weak institutional, regulatory and business frameworks.
At the most basic level, the key to ending extreme poverty is to enable the poorest of the poor to get their foot on the ladder of development. The development ladder hovers overhead, and the poorest of the poor are stuck beneath it. They lack the minimum amount of capital necessary to get a foothold, and therefore need a boost up to the first rung.
The poor in the African society lacks in one or all of the following; Human capital: health, nutrition, and skills needed for each person to be economically productive; business capital: the machinery, facilities, motorized transport used in agriculture, industry, and services; Infrastructure: roads, power, water and sanitation, airports and seaports, and telecommunications systems that are critical inputs into business productivity; Natural capital: arable land, healthy soils, biodiversity, and well-functioning ecosystems that provide the environmental services needed by human society; Public institutional capital: the commercial law, judicial systems, government services and policing that underpin the peaceful and prosperous division of labor and finally, Knowledge capital: the scientific and technological know-how that raises productivity in business output and the promotion of physical and natural capital.
The Agenda
How then can this poverty trap be overcome? The poor start with a very low level of capital per person, and then find themselves trapped in poverty because the ratio of capital per person actually falls from generation to generation. The amount of capital per person declines when the population is growing faster than capital is being accumulated.
The growth strategy on the continent should therefore be looked at from two angles; who gets involved in the production and how is the growth distributed? These two scenarios have a critical bearing on poverty reduction on the continent. Remember, the main objective of achieving inclusive growth is to bridge the gap between the rich and the poor and thus to reduce poverty on the continent.
So, we look at the process of generating growth and that is looking at who participate in the baking of the national cake? This process requires that, a large number of people should be involved as inputs in the production of the cake. This makes growth a broad-based and hence very inclusive.
The other issue after the production process, has got to do with the distribution of the national cake? How is the national cake distributed? Who gets what and why? This is particularly concerned with the equitable distribution of the national cake. It should seek to benefit all section of society; the rich and the poor and the middle income earners.
Therefore, deliberate and concerted efforts to develop policies to reduce inequalities and promote inclusion are now needed in Africa more than ever before. It is now time to focus on reducing poverty on the continent.
Doing this requires growth with equity. A conscious effort should be made to ensure equitable growth on the continent. Economic growth is vital but not sufficient to reduce poverty. It requires policies to support it to advance the reduction of poverty on the continent. This can be manifested in policies to boost agricultural production, quality education, private sector involvement and improvement, addressing gender and regional disparities and improving the investment climate.
Improvement in investment and trade, financing of infrastructure and boosting of the private sector are very strategic as far as sustaining the current growth trajectory is concerned.
There is little argument about the importance of trade for Africa's development. African leaders reaffirmed this fact when they committed to establishing a continental free trade area by 2017 as a part of the 18th African Union Summit. While a notable achievement and a significant step toward implementing this bold initiative, the free trade area remains just one of many political challenges confronting efforts to expand trade within Africa and with other parts of the world. It is now time for Africa and international policymakers to better understand these issues and to identify the policies needed to promote trade and investment across Africa.
Our common strategic goal with respect to investing in Africa to reduce poverty should be to promote a pro-active and vibrant pan- African sectors that can play the lead role in energizing African economies to achieve poverty eradication through creative and productive processes that accelerate economic growth, sustainable development and deeper integration of Africa into the global economy. Diversified economies, with equal opportunities for all, would drive social inclusion, especially for young people, and foster sustainable consumption and production across the African continent.
Paul Frimpong, CEPA, FAAFM

Chartered Economist (Ch.E. |ACCE Global)) writes on the macro-economy and global affairs.
He is also an African Affairs Analyst and Emerging Markets Strategist.
Tel: +233 -241 229 548
Email: [email protected]/[email protected]