BLAME THE NDC FOR YOUR WOES-AKATSI NORTH NASARA LEADER TELLS YOUTH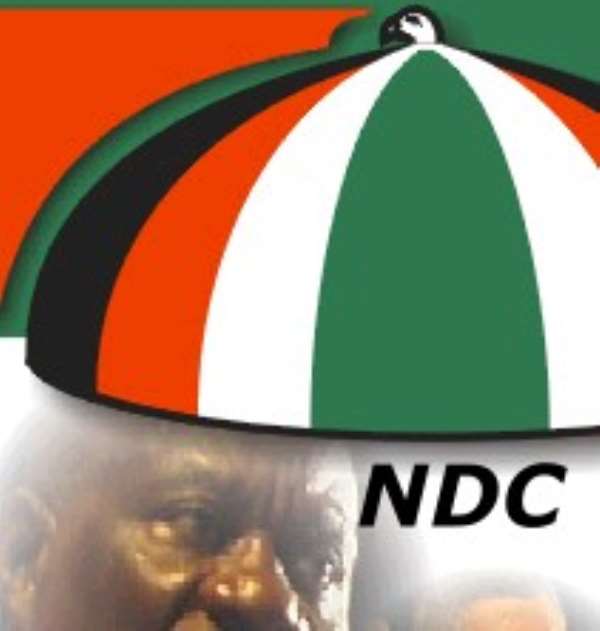 The coordinator of the Nasara Club of the New Patriotic Party (NPP) in the Akatsi North Constituency of the Volta Region, Mr Alhassan Anteru has lambasted the ruling National Democratic Congress (NDC) for the hardship of his constituents, especially the youth.
According to Mr. Anteru, had the youth snubbed the NDC and voted NPP massively to power in the recent elections, these daunting problems facing the nation would have been avoided, indicating, "During President Kufuor's era, we saw the number of youth in this area who were helped to become teachers, nurses, sanitary officers and self-employed".
Speaking to a group of Zongo youth identified as disgruntled members of the NDC at Ave-Afiadenyigba last Wednesday, the Nasara leader appealed to the youth to hold their tears and get on board as his party worked towards victory 2016.
He says sometimes he gets peeved when government officials tell citizens that they are suffering because NPP is not allowing them to work and that they (NDC) deserve praise for how far they have brought the nation and asks, "Is this the Better Ghana agenda we were promised?"
Mr Kumah Dzorkah, the constituency youth organiser, charged the youth to come out and hoot at their leaders any time they lie to outsiders about the development of the area through the media. "As we sit here, who can say he or she also benefits from the MASLOC loan facility? Do they (referring to the NDC) want to tell us that none of you here qualifies for this loan to begin something with?" he queried.
Mr Dzorkah says governance is not about slogans and lies but an ability to deliver on projects and programmes that benefit the people. He informs, "It is only the NPP which has more than capable men to change this messy situation".
The leader of the group, who only identified himself as Zack, pledged his group's support for the NPP and the Nasara Club by saying, "We will work hard for NPP's victory in 2016 and we believe our lives will turn better".
Leader Zack however made a passionate appeal to the party executives to assist them to get identification cards of the party for full recognition as serious members of the elephant family.