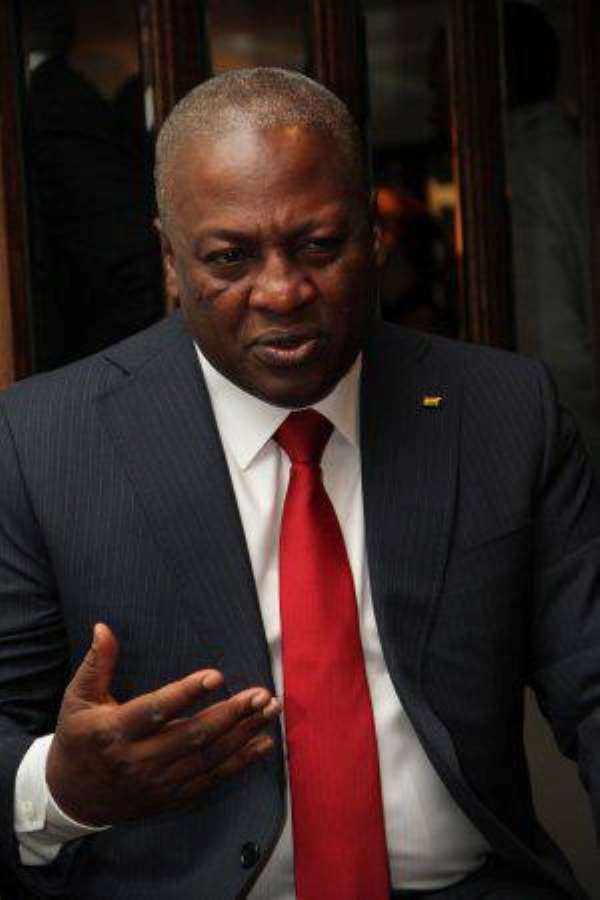 Kwesi Pratt, Managing Editor of the Insight newspaper, has slammed government's communication team and the Ministry of Information for attempting to hold brief for Engineers and Planners (E & P), a mining firm owned by President John Mahama's brother, Ibrahim Mahama, said to be indebted to Merchant Bank.

Information Minister, Mahama Ayariga, in responding to reports that the Presidency prevented the ailing financial institution from retrieving a loan it gave to E & P, strongly stated that "there was no attempt by the president to stop Merchant Bank from recovering its loan from Engineers and Planners".
There is empirical evidence to show that Mr Mahama as Vice-President and acting on a petition to him by lawyer for E&P, Tony Lithur, demanded explanations from Mercahnt Bank why they had refused to release money to his brother's company for its operational costs when he held a meeting with them.
Mr. Lithur had asked him to intervene to "maintain the status quo ante" and to "enable Engineers and Planners take a structured approach to solving its problems with Merchant Bank".
J.K Bebaako-Mensah, the then Secretary to the President, in a letter dated 3 September 2012, wrote to Merchant Bank asking its Managing Director to respond to Tony Lithur's petition.
The Bank's board responded in a ten-page letter dated 24 September, 2012.
It referred to various meetings the board chairperson, Mrs. Marian Barnor had at the Presidency following earlier reports to the seat of government about the bank's handling of the debt owed to it by E & P.
The first of the meetings was with President John Mahama, who was then Vice-President, according to the Board.
Mrs Barnor, the Board Chairperson, at that meeting, was asked by the Chief of Staff to meet Mr. Mahama to explain why the bank at the time had decided not to release monies to Engineers and Planners which owed the bank, $38 million.
There are questions as to whether the president's involvement in the matter does not amount to a conflict of interest.
But Mr Ayariga insists President Mahama had "never, during his days as Vice President and now as President, intervened or directed the Merchant Bank, not to recover its debts or vary the terms of debts owed it by Engineers and Planners or any other organization or individuals indebted to the bank"
He pointed out that "there is a higher authority that is resolving the issue and that higher authority was not the brother of Engineers and Planners."
He was also emphatic that Engineers and Planners would repay the loan.
Mr Pratt does not understand why they speak when they are not supposed to and by so doing act as Public Relations Officers (PRO) for various institutions.
But speaking to Kwami Sefa-Kayi on Peace FM's morning show 'Kokrokoo', Kwesi Pratt condemned Mr Ayariga for his action saying his expression of confidence in E & P's ability to repay the loan created the impression that he was a communicator for the mining firm, and not the government. He pointed out that such "petty mistakes from the communication team also contribute to the muddying of the waters".
"Honestly, I was worried with some of his statements…Spokespersons for government especially ministers of information should restrict themselves to government business. What he said is for the communication director of Engineers and Planners and not for government spokespersons....
"Some of these faux-pas give opportunity for the opposition to attack the government because you are defending the things that you are not supposed to defend. You drag the government into unnecessary controversies; such petty mistakes from the communication team also contribute to the muddying of the waters," he asserted.
Mr Pratt added that it was imperative for spokespersons of government "to know when it is to speak for government and when it is to leave the issue in the hands of the PR department of other institutions."