"We're Jokers In This Country…"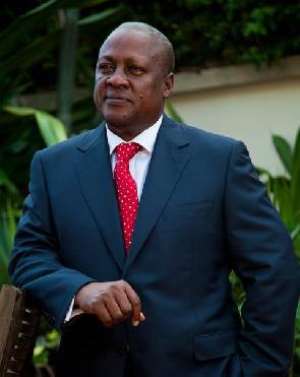 Deputy Communications Director of the National Democratic Party (NDP), Ernest Owusu Bempah says Ghanaians are a bunch of "jokers."
Commenting on the administration of President John Dramani Mahama, Owusu Bempah expressed his frustrations over what he describes as 'poor governance' under the incumbent regime.
He bemoaned the President's inability to resolve the energy crises bedeviling the economy.
Also, alluding to the scary fire outbreaks that gutted some markets in the capital city, he called on President Mahama to make available the final report about the cause of the fires.
It could be recalled that some fire experts from America were employed to discover the cause of the fires that burned down the Katamanto market and other markets in the nation to rubble.
Though these experts assessed the impact of the fires at the markets, their investigative report has been long overdue.
This sparked controversy since the President's initial belief was that arsons might have caused the fires to sabotage the ruling party.
As the country awaits the final report, Owusu Bempah believes the failure of the government to prove the cause of the fires makes the nation a laughing stock.
"We are jokers in this country…What are we doing to ourselves as a country?" he questioned.
He added that "those people who are judging us from above. Those people who are looking at us from above; they think that we are jokers…I think we are doing a great disservice to this country because we have a country whereby everybody does what he or she likes. The President doesn't know what he's doing. The institutions of the State are not doing the right thing."
He also wondered why the government employed foreign expertise when the country has competent institutions like the Ghana Fire Service which could have unearthed the mystery behind the fire outbreaks. To him; the government undermined the competence and expertise of personnel within the Fire Service.
He stated categorically that the President's actions exhibit that the Fire Service personnel are "inexperienced and idiots."