Chieftaincy Ministry proposes review of Chieftaincy Act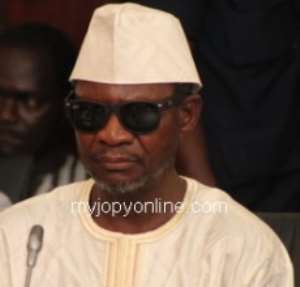 Dr. Henry Seidu Danaa
The Ministry of Chieftaincy and Culture has sent a proposal to Parliament to review the Chieftaincy Act of the 1992 constitution. The Minister of Chieftaincy and Culture, Dr. Henry Seidu Danaa says the proposal among others, is expected to reduce the rate of chieftaincy disputes in the country.
The Minister's comments come days after the assassination of the Paramount Chief of Seikwa in the Bono Ahafo region, Nana Kwaku Gyima Ankoana II by unknown persons.
In an interview with Nana Ansah Kwao IV, host of PM: Express on JoyNews on MultiTV, Dr. Danaa assured government will do everything possible to reduce the rate of chieftaincy dispute in the country.
"To have misunderstanding in the society is natural, what is not natural is to have misunderstanding and authorities will not be able to resolve it. Though, we cannot reduce it drastically, what we can do as a ministry is to ensure that we reduce it to the lowest level."
Dr. Danaa pointed inheritance to thrones as the main root to chieftaincy disputes and advised royals who aspire be crowned chiefs to serve in palaces, rather than to seek greener pastures elsewhere and return later to fight for a right others have worked for. He also linked chieftaincy disputes to selfish interests and lack of due diligence prior to the installation of chiefs.
"If one cannot be patient to wait to become a chief, then one may as well not expect much good and enjoyment during his reign", the Minister added.
The Minister observed chieftaincy disputes are rife from across the country and have the potential to polarize rather than promote development.
The Bono Ahafo Police Commander, ACP Patrick Edusei Sarpong who contributed to the discussion via phone, assured investigation into the death of the chief is still ongoing.