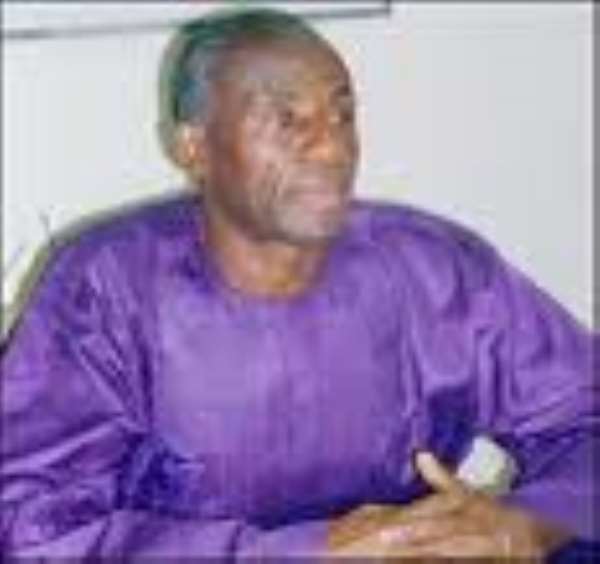 Mr Collins Dauda 1
Accra, Sept. 17, GNA - Mr Collins Dauda, Minister of Water Resources, Works and Housing, says 235 million people over the world suffer from asthma, which is a common chronic disease in Ghana.
 
He said: 'I have no doubt in my mind that as a nation we need to take issues about environment sustainability seriously as we strive to develop a better Ghana for our generation and the generation unborn.'
 
In speech delivered on his behalf on Tuesday at the launching of Ecobuild Ghana in Accra, Mr Dauda said, in the developed nations, green retrofits have 63 per cent more symptom free days from asthma in homes that emphasise low toxicity and good indoor environment.
 
He said green schools in the developed countries indicate a 65 per cent reduction in asthma cases among elementary students when indoor environment quality improves.
 
Mr Dauda said most people in the developed countries know that green homes put money in the pockets of people saving on energy and water cost.
 
He said world research has shown that there is up to 11 per cent gain in productivity in green offices as a result of the fresher air.
 
'There is a 25 per cent better functioning memory of occupants when workers have better views to the outside.'
 
'Having achieved a middle income status, how prepared are we to take advantage of this wind green growth and derive its associated environmental, economic and social benefits 'Mr Dauda asked.
 
Mr Forster Osae-Akonnor, Chief Executive Officer of Green Building Council, said the nation needs deep thinkers to support the creation of better places for the current and future generations.
 
'Let us all change our negative attitude and mindsets towards green building. The Council needs all hands on deck to campaign for a positive change in the way we build in Ghana,' he said.
 
Mr Osae-Akonnor said, in many regions of the world including Ghana, people spend majority of their time in buildings, 'yet studies have shown that the buildings, in which we live, learn, work and play can have major implications on human health, productivity and wellbeing'.
 
He urged political leaders to support the Council as the country drives towards the opportunities associated with embracing green environment.
 
GNA