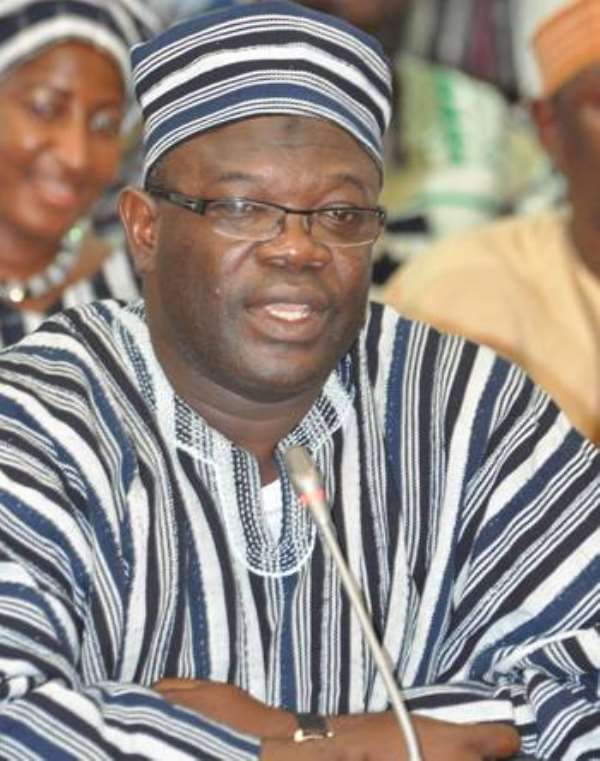 Alhaji Limuna Mohammed-Muniru
Bolgatanga, Sept. 7, GNA - Alhaji Limuna Mohammed-Muniru, Upper East Regional Minister on Wednesday inaugurated a five member committee of inquiry to investigate allegations of misappropriation of funds at the Bolgatanga Municipal Assembly. 
 
This follows a petition addressed to the President from a group calling itself "Concerned Youth" requesting the immediate removal of the Bolgatanga Municipal Chief Executive over what they referred to as malfeasance involving the MCE. 
 
The five member committee which has two weeks to submit its report is chaired by Mr David Adeenze-Kangah, Member of Council of State with Atampoya Daniel Awinbe, an Auditor as Secretary.
 
The rest are Mrs Stella Yembilah, an Educationist, Mr Alex Asamoah Frimpong, Regional Crime Officer and Mr William Akwesi Appiah. 
 
As part of their terms of reference, the committee has been tasked to investigate the credibility or otherwise of the actors of the petition, examine the merits and demerits of the allegations and make appropriate recommendations. 
 
Alhaji Limuna Mohammed-Muniru inaugurating the committee assured them of his support to enable them carry out their investigations independently.
 
He expressed optimism that the MCE and the Municipal Assembly would cooperate with the committee to carry out its mandate. 
 
Mr David Adeenze-Kangah, chairman of the committee, assured the Minister that they would work assiduously to unravel the veracity of the petition.
 
GNA