A Leader Recognizes The Unusual Mix Of People God Sends Into His Life To Help Him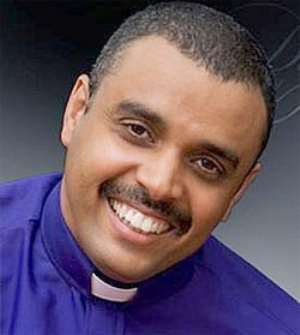 Bishop Dag Heward-Mills
Let us be in prayer for our leaders that God will help them to recognize all the unusual people God sends into their lives to help them. A leader accomplishes great things when he is able to recognize the unusual mix of people God sends into their lives to help them. They may not be his usual point of reference or the ones he would have chosen to look to for help, but God is able to use all these unusual people to make a positive impact on his life. And one's ability to recognize such people is the art of leadership.
1. A leader recognizes fathers that have been sent into his life.
Not all fathers have the ability to leave their children property. Not all fathers had the ability to even be such a positive example to their children. However, in some cases, God puts wisdom and wealth directly in your hand through your father. Be open to receive wisdom and direction through your father. Notice how Abraham's wealth came into the hands of Isaac.
And Abraham gave all that he had unto Isaac. But unto the sons of the concubines, which Abraham had, Abraham gave gifts, and sent them away from Isaac his son, while he yet lived, eastward, unto the east country.
Genesis 25:5-6
Wealth runs in earthly families! The anointing runs in spiritual families! It is important to recognize the fathers that God has sent into your life to lead you into what is right. If you fail to recognize these fathers you will never gain the advantages of being in that family. The wealth and the anointing intended for your family will then be lost.
It is important to recognize that the greatest indirect gift of prosperity that may come to you from your father is an education or his words that direct your life. Even the suggestion to go to school and the advice of what to study in school are sources of prosperity.
2. A leader recognizes friends of his father who have been sent into his life.
Even the friends of your father can be a great source of help. That is why you must not remove the ancient landmarks. That is why you must not break important family relationships.
If you despise your father and his friendships, you may cut yourself off from potential sources of wisdom and direction. Solomon wisely related with his father's friends. King David, Solomon's father had a good friend called Hiram.
Solomon maintained a good relationship with Hiram and benefited greatly from his father's friend.
And Hiram king of Tyre sent his servants unto Solomon; for he had heard that they had anointed him king in the room of his father: for Hiram was ever a lover of David…
And it came to pass, when Hiram heard the words of Solomon, that he rejoiced greatly, and said, Blessed be the Lord this day, which hath given unto David a wise son over this great people.
And Hiram sent to Solomon, saying, I have considered the things which thou sentest to me for: and I will do all thy desire concerning timber of cedar, and concerning timber of fir.
… So Hiram gave Solomon cedar trees and fir trees according to all his desire.
1 Kings 5:1, 7-8,10
3. A leader recognizes the importance of the marriage partner God has sent to him.
And Naomi had a kinsman of her husband's, a mighty man of wealth, of the family of Elimelech; and his name was Boaz. And Ruth the Moabitess said unto Naomi, Let me now go to the field, and glean ears of corn after him in whose sight I shall find grace. And she said unto her, Go, my daughter. And she went, and came, and gleaned in the field after the reapers: and her hap was to light on a part of the field belonging unto Boaz, who was of the kindred of Elimelech.
Ruth 2:1-3
Some people are blessed and prosper by marrying into a prosperous family. Do not be ashamed if that is the way God chooses to lift you up. There are many beautiful ladies who have been lifted into important places through their marriage to a particular person. There are also men who have prospered by marrying into wealthy families.
Unfortunately, there are always people who do not want to accept this fact. It punctures their ego to accept that their lives have been changed because of whom they married. They wish they could say, 'I would have prospered anyway if I hadn't married you.' This attitude leads to ingratitude. Such people are presumptuous and ungrateful.
Sometimes, God chooses a humbling method to prosper you. If you are not humble you will not be able to enter into nor enjoy the blessing.
4. A leader recognizes the importance of the brothers God gives to him.
God can bless you through your brother, even your little brother. You may want it to be some other way but God could choose to use your own brothers.
Even more humbling could be the fact that God would use your brother whom you despised, ridiculed, teased and rejected. This is what happened to Joseph's brothers. They had to accept the provision of God from the brother they had despised. Humble yourself and become someone who can receive God's provision through your own brother.
And Joseph placed his father and his brethren, and gave them a possession in the land of Egypt, in the best of the land, in the land of Rameses, as Pharaoh had commanded.
And Joseph nourished his father, and his brethren, and all his father's household, with bread, according to their families.
And there was no bread in all the land; for the famine was very sore, so that the land of Egypt and all the land of Canaan fainted by reason of the famine.
Genesis 47:11-13
5. A leader recognizes the importance of the strangers God sends to help him.
Great blessings came to the family of Zipporah when they received a stranger called Moses into their lives.
We are often wary of strangers and expect blessings to come only through people we know. But God can use an absolute stranger to bring you into prosperity. The Scripture encourages us to entertain strangers because sometimes a stranger is an angel in disguise. That is why you must be open and polite to all and sundry.
…But Moses fled from the face of Pharaoh, and dwelt in the land of Midian: and he sat down by a well.
Now the priest of Midian had seven daughters: and they came and drew water, and filled the troughs to water their father's flock.
And the shepherds came and drove them away: but Moses stood up and helped them, and watered their flock.
And when they came to Reuel their father, he said, how is it that ye are come so soon to day?
And they said, An Egyptian delivered us out of the hand of the shepherds, and also drew water enough for us, and watered the flock.
And he said unto his daughters, and where is he? Why is it that ye have left the man? Call him, that he may eat bread.
And Moses was content to dwell with the man: and he gave Moses Zipporah his daughter.
Exodus 2:15-21
Finally, it is clear that our nation will be blessed with leaders who recognize the different kinds of people God brings into their lives to help them.
Send any comments to:
[email protected]
By Dag Heward-Mills