Committee set up to investigate GUWC's expired alum usage in water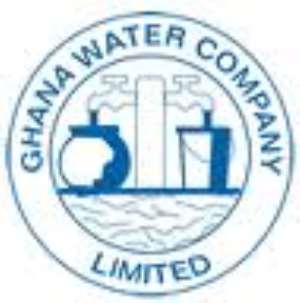 GHANA WATER COMPANY
Accra, Feb. 21, GNA - A five member committee has been set up to investigate issues regarding an alleged consignment of expired aluminium sulphate imported to purify water for public consumption.
The committee was set up due to recent reports in the media about the Ghana Urban Water Company Limited (GUWC) alleged importation of expired aluminium sulphate from China.
The chairman of the committee is Albert Ogyiri, Ghana Institute of Engineers, with Mrs Hawawu Salifu, Ghana Revenue Authority, Mr Samuel Kwakye, Food and Drugs Authority, Mr Frederick Addae, Water Directorate, Ministry of Water Resources, Works and Housing (MWRWH), and Mr Geofrey Ahiabli, Bureau of National Investigations as members.
Inaugurating the committee in Accra on Monday, Alhaji Collins Dauda, Minister, MWRWH, said the move was to fulfill the President's vision of ensuring safe and affordable drinking water.
According to him the committee was to determine whether or not GUWC actually imported the expired chemical into the country as well as investigate circumstances leading to the procurement of the chemical.
He tasked the committee to find out if any of the state agencies certified the chemical as effective, and whether they were used in the treatment of water for consumers.
The minister said members were to look into other matters relating to the issue and come out with recommendations for the necessary actions to be taken by government.
The committee has been given one week to submit its report to the ministry.
GNA