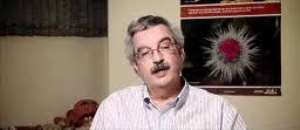 Tamale, Feb. 12, GNA - Mr Braulio Ferreira de Souza Dias Convention on Biological Diversity Executive Secretary has solicited the support of the UN Secretary-General Ban Ki-moon to mainstream biodiversity in the sustainable development agenda of the UN.
This, the Convention said should be done through system-wide implementation of the Strategic Plan for Biodiversity 2011-2020 and the Aichi Targets. 
The two strategic plans seeks to implore the 193 countries who are signatories to the Convention on Biological Diversity (CBD) to take effective and urgent action to halt the loss of biodiversity in order to ensure that by 2020 ecosystems are resilient and continue to provide essential services.
It will also secure the planet's variety of life, and contribute to human well-being, and poverty eradication.
A statement Mr David Ainsworth a Communications Officer of CBD and copied to the Ghana News Agency said the appeal was made when Mr Dias  briefed Mr Ki-moon on the major outcomes of the 11th meeting of Conference of Parties (COP) Biodiversity.
The discussion focused on the status of ratifications of the Nagoya Protocol, which the Secretary-General heralded as a "historic breakthrough" and a "major success for the international community" on its adoption in 2010.
Advertisement
It said another issue which took centre stage was the support that the UN could provide in facilitating the ratifications necessary for the entry into force of the Nagoya Protocol, in order to allow the first meeting of the Conference of the Parties serving as the meeting of the Parties to the Nagoya Protocol to be convened concurrently with the next COP.
Mr Dias also met with a range of senior UN officials including Mr Gyan Chandra Acharya, UN Under-Secretary-General and High Representative for Least Developed Countries, Landlocked Developing Countries, and Small Island Developing States, to discuss the relevance of the Strategic Plan for the preparations and outcomes of the Third International Conference for Small Island Developing States and the comprehensive 10-Year Review Conference of the Almaty Programme of Action-Addressing the Special Needs of Landlocked Developing Countries within a New Global Framework for Transit Transport Cooperation for Landlocked and Transit Developing Countries.
Mr Dias briefed them on major developments in the Convention's processes, especially with regards to the Strategic Plan, and solicited their support for mainstreaming biodiversity in the UN processes to evolve the Sustainable Development Goals and the post-2015 development agenda.
GNA