Ghana to deepen bilateral relations with Iran - President Mahama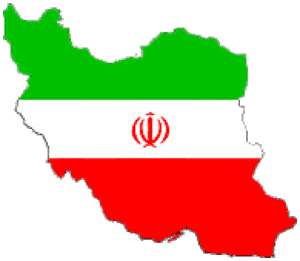 Iran
Accra, Feb. 9, GNA - President John Dramani Mahama has pledged Ghana's commitment to deepen bilateral relations with the Islamic Republic of Iran.
He said the decision to re-opened Ghana's mission in 2009 in Tehran was informed by the commitment exhibited by Iran in its dealings with Ghana, adding, 'The Iranian Government has made considerable contributions to the development of Ghana in the agriculture, health and education sectors.'
President Mahama made the pledge in a speech read on his behalf by Alhaji Inusah Fuseini, Minister of Lands and Natural Resource, at the 34th anniversary of the victory of the Islamic Republic of Iran in Accra on Friday.
He said Ghana and Iran signed a Memorandum of Understand (MOU) within the framework of which Iran made available to Ghana a grant for the upgrading of the Iran Clinic in Accra to a Polyclinic status through the supply and installation of relevant plant and equipment.
'It is also for the construction of a cultural community centre at Kumbungu and the Iran hybrid rice plantation in Tamale, both in the Northern Region.'
President Mahama said the driving force for the Ghana-Iran bilateral relation was a Permanent Joint Commission Co-operation and that the fourth session produced the signing of Four MOU's relating to the construction of technical and vocational schools, implementation of the automation of digitalization of the Ghana Broadcasting Corporation (GBC) radio and television achieves and the lifting of visas on diplomatic and service passports holders.
He said Ghana's former Minister of Foreign Affairs, Alhaji Mohammed Mumuni led a delegation to participate in the NAM Conference held in Iran in August 2012 and a special envoy Captain Kojo Tsikata (retired) paid a visit to Iran from 17th to 20th November 2012 to deliver a special message from President Mahama to his counterpart Dr Ahmad Ahmadinejad.
President Mahama commended Mohammed Soleymani, Iran Ambassador to Ghana for his efforts toward enhancing the trade and economic cooperation between Ghana and Iran.
He expressed the hope that the Iranian business community would take advantage of the prevailing congenial investment and political climate in Ghana to invest in government's priority areas such as oil and gas expansion and modernization of air and seaports, funding of infrastructural projects, water resources and the expansion and mobilization of electrical transmission systems.
GNA