NDC Will Not Allow Any State Asset To 'Rot'—General Mosquito Tells NPP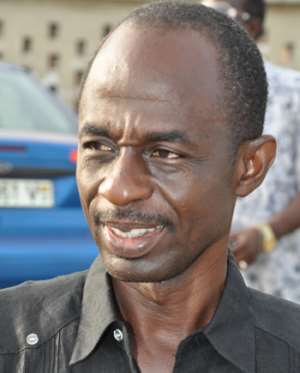 NDC General Secretary, Johnson Asiedu Nketia
The General Secretary of the ruling National Democratic Congress (NDC) says the Supreme Court's rejection of the opposition flagbearer's request for the pink result sheets from the Electoral Commission exposes what he describes as the hypocrisy of the election fraud petitioners.
Opposition flagbearer Nana Akufo-Addo and his two co-petitioners requested the pink result sheets through their legal team in a move to reconcile the election figures the party claims it's got with the results of the Electoral Commission.
But the nine-member Supreme Court panel on Thursday rejected the application describing the request as superfluous.
The Court didn't see wisdom in granting the request with reason that Nana Akufo-Addo's team already had copies of the same pink result sheets of the Electoral Commission.
Johnson Asiedu Nketia in an interview with XYZ News said the Court's ruling betrays the hypocrisy of the opposition.
But the Deputy Communications Director of the NPP, Yaw Buabeng Asamoah however said the court ruling is a confirmation of the party's evidential records.
According to him, the court ruling has proved that the NPP's evidence is authentic and cannot be challenged by any party.