Let's interpret the Bible with scientific evidences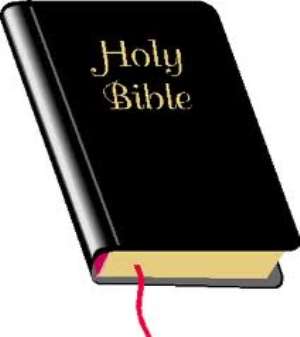 It is about time we interpret the bible with scientific evidences which is an evaluation of the manifestation of His(God) wants confined in the gestures of his creation, rather than basing inscriptions in the bible on individuals understandings which has brought forte various misinterpretations posing treat on humans rights in our country.
HOW COULD YOU BELIEVE THESE.
1 THAT GOD FOUND SATAN TO BE EVIL AND THREW HIM RATHER TO HIS CHILDREN ON EARTH ......KNOWING THEIR CAPABILITIES.
2. SATAN BROUGHT ABOUT SIN IN THE WORLD WHILST GOD ALONE CREATED WHAT EVER THING IS ON EARTH AND HEAVEN. WHERE IS SIN?
3. ADAM AND EVE BROUGHT FORTE TO ONLY KAIN AND ABEL YET WE ARE THEIR DESCENDANTS......CAN TWO MALES GIVE BIRTH
4. HE DECIDES TO TEST US WITH SIN (TEMPTATION) AND YET GOD KNOWS EVERY THING AND THOSE YET TO HAPPEN
5. PITOLOMY MADE IT INSCRIPTED IN THE BIBLE THAT THE EARTH WAS THE CENTER OF THE UNNIVERSE AND DISPROVED BY THE THEN COPERNICAUS WHO WAS KILLED FOR DISOBEYING THE BIBLE. GALELEO ALSO CAME INTO A REALIZATION AND BACKENED COPERNICAUS BUT HE WAS MADE BLIND FOR THE SAME OFFENCE. IT IS RECENTLY THAT SCIENTISTS HAVE USED SPACESHIP TO UNRAVEL THAT THE SUN IS THE CENTER OF OUR SOLAR SYSTEM WHEN IT WAS APPROVED AND IT WAS ELIMINATED FROM THE BIBLE. WHO LIED ...
6. THE PUNCH IS NOW ON GAYS AS IF UNION HAS NO ROLE TOWARDS EXISTENCE ON EARTH THAN GIVING BIRTH... what of if we fill the earth, lacking the basic necessities and meagre principles for happiness and healthy existence then what is the essence.
Leave them for they have abundant calculated roles towards the existence of humans for better living other than giving birth which is comparable to the termite colony in biology with every group designated to a role.
Infact are we the one to correct God's creation? As if He couldn't create man on how He wanted us and yet we are to make the corrections.
God is supreme than how some of us thinks especially the religious bodies who have put to themselves to judge without scientific investigations. Then why do we allows our children to pursue science in schools if we think the bible really contradict with science and doesn't liase or affiliate?.
We should let science be our guide in determining human rights otherwise we shall mingle good and the other .
Since our society is dynamic, some part of our culture must be re-examined. Examples are killing for purifications, female mutilations and what have you.
I am therefore congratulating our President His Excellency John Mahama for His stance in striking the average and providing milk to who wants milk but implementing what is safety for our true existence as a nation and in the world as well.
He is a man of intergrity who knows how to walk in thorns to harvest what is good.
He is God given whom we must respect.
signed

Francis Eduku Nweanah (Asp Deg. NURSE), Patriotic Citizen of Ghana
From Nawule in the Jomoro District of Western Region
0261003565