Tolon/Kumbungu District performs creditably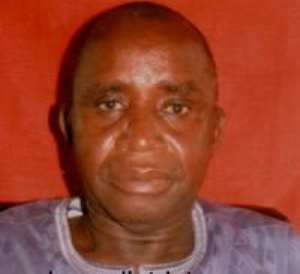 Iddi Manzah Mahama
Tolon (N/R), Feb. 5, GNA - The Tolon/Kumbungu District in the Northern Region is one of the northern districts that had performed creditably in infrastructural and social development and improvement of peoples' living standards.
The district for the past four years can boast of more than 80 infrastructural and social development projects on Education, Health, Agriculture, Sanitation, Housing, Water and Roads.
On education, the district had over the past four years constructed five two-units, 13 three-Units, one four-unit, one story dormitory and seven six-unit classrooms blocks in the various communities of the district.
The district, on health, also constructed seven CHIP compound clinics which also housed nurses and nurses' quarters also in various strategic communities to save the lives of people in the districts.
On sanitation, the district had constructed six 10-seater water closets toilet and one KVIP toilet and also provided the communities with cleaners for the good maintenance of the facilities.
The district constructed 11 roads, which cut across urban and feeder roads and for easy accessibility linked the communities. 
On housing it had constructed seven buildings including the District Chief Executive, District Coordinating Director, District Director of Agriculture, Teachers and District Director of Education bungalows in the district. 
The district had also constructed about 22 water projects connected to the main water source at Dalung, a community in the district and had also constructed boreholes in some other communities.
In an interview with the District Chief Executive, Iddi Manzah Mahama said the performance of the district showed that commitment of the National Democratic Congress (NDC) Government was on course in bridging the development gap between the South and North of Ghana.
He said the massive development projects were largely being implemented to improve the living conditions of people in the area.
Mr Mahama said more projects were ongoing in the various communities which would be completed this year.
He said five communities were connected to the national grid, which was important and crucial in the effective implementation of the 'Better Ghana' agenda in the district.
GNA