BRUTALLY HONEST! Let's Talk FOOTBALL And The BLACK STARS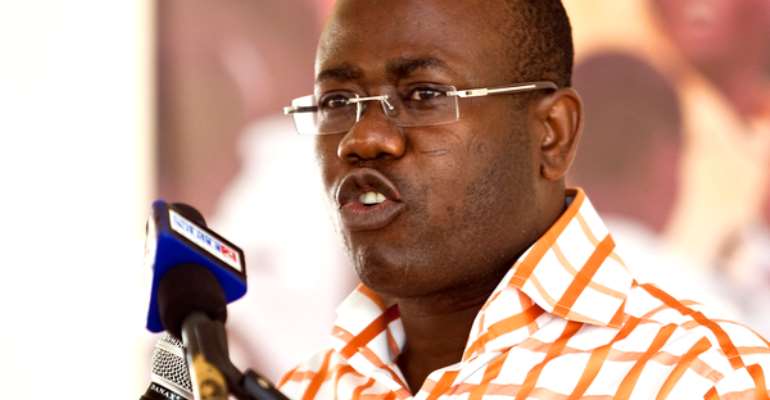 1. I LOVE GHANA! But then again, one could say "that's a given "…considering the fact that the ONLY passport I have ever owned is the Ghana passport.
2. I LOVE FOOTBALL! By football, I do not mean the other game played with "helmets" by the Americans. Rather, I am referring to theGAME the world calls BEAUTIFUL. You know! Diego Armando Maradonna juggling the ball with his shoulders at the opening game of ITALIA '90.
Closer still, think RABBER MADJER in fantastic form in the 1990 Nations Cup. And no Nigerian or Ghanaian old enough would forget the superb header by Abedi Ayew Pele which knocked Stephen Keshi and his Super Eagles out of the 1992 Nations Cup. To this day, some Nigerians refer to Abedi Ayew as a football wizard. A fact that was not lost on the president of Olympique Marseille: who once referred to Abedi as the Black Maradonna (circa 1993).And I must state here that all these matches I've cited above, I watched LIVE! Some in BLACK & WHITE, others in COLOUR: just to put things in perspective.
3. From 1 and 2, one need not be a rocket scientist (word to Prof. Allotey!) to conclude that Auntie Comfort's son LOVEs the BLACK STARS.
4. ABEDI AYEW PELE is my favourite BLACK STARS playerever!
For me, as far as Ghana football is concerned, nobody comes close to this man. Sure, many of these latter day saints (insert ESSIEN, MUNTARI, and any other name you deem fit) have gotten lucrative contracts that make the sums Abedi used to receive seem like some pittance. But correct me if I'm wrong, has any Ghanaian footballer won the covetedCAF African Player of the Year award since the Maestro?
EmphaticNo! And that was even supposed to be a rhetorical question, but I could not help but answer for sarcastic reasons.
Iremember back in the day, if Black Stars had a match and Abedi did not play, I had little interest in watching. His talent, hard work,commitment and dedication to the national team were beyond measure. I once heard ace commentator, Kwabena Yeboah say" He has never seen Abedi have a bad game". Such praise tells the pedigree of the man Abedi Ayew.
Whatever issues that came up with regard to the captaincy (the one with Kwasi Appiah and also with Tony Yeboah), I would blame the GFA and the Management team of the Black Stars at that particular time. As Managers of the team, they failed to do their job. After all, management of the team also involves managing of egos: should there be any.
5. I have not been Impressed with the GHANA FOOTBALL ASSOCIATION and theirBLACK STARS Management teams: past and present.
Why such strong sentiments, one may ask? It's simply because the GFA has not been truthful with Ghanaians a lot of the times. And as you read further you would understand why I have come to this conclusion.
A diseasewhich has plagued the Ghana Football Association (GFA) has always been poor communication (and sometimes no communication). As I type out these few words, I still cannot remember the GFA ever "clearing the air" on the Abedi vs. Yeboah issue, and likewisethe Abedivs. Kwasi Appiah case. In the absence of any reliable information from the FA on these perceived divisions in the Black Stars then, the Ghanaian media and the football-loving public were left to speculate. And God knows, Nkrumah's people can SPECULATE!!!
Back in the Abedi era, I guess the GFA could be forgiven for some of their wrongs. Because in their defence, they could argue that the FA did not have a Spokesperson. How the GFA has managed to still not be able to communicate to Ghanaians thereal truth behind certain incidents is a question Kwesi Nyantakyi and his US$14Million world cup outfit ought to answer?
This I say because, in recent timesthe GFA has had Spokespersons/ Communication Directors (or whatever they decide to call them). Yes! Remember Randy Abbey? And now the BBC correspondent now turned Communication Director, Ibrahim Sani Daara.
As a Ghanaian who loves the Black Stars, I would be very happy if the GFA and its Communication Director could tell the truth for once.
And I'm pretty sure anybody reading this would also like truthful answers to thesequestions:
 Why KEVIN PRINCE BOATENG retired abruptly from the Black Stars?
Ibrahim Sani Daara, Please!Before you jump to offer a ready-made answer for this question, you are reminded that I've read some of your articles on Kevin Prince Boateng in the past, and your bias was clearly shown in the way you painted him.
 Why MARCEL DESAILLY withdrew his application for the Black Stars coaching job?
When answering this question, the GFA should not forget to let Ghanaians know the reason they did not communicate officially to Desailly, during the three months his application was with them?
 Why KWADWO ASAMOAH stopped wearing the #10 jersey?
Please, before anyone from the GFA decides to throw dust into my eyes, be remindedthat I wear my VERSACE sunglasses day and night.
 What ANDRE DEDE AYEW's supposed indiscipline in Malawi was about? Please spare us (discerning ones) that flimsy handshake storyKwasi Appiah and Kwesi Nyantakyi are telling. Besides, is DEDE the first player ever to refuse to shake hands when being substituted?
 Why JORDAN AYEW was excluded from KWESI APPIAH's 26-man AFCON 2013 squad?This 2O year old had been voted the Best Player of Olympique Marseille for the month of November, 2012. Interestingly, Coach Kwasi Appiah made his 26-man squad public on the 13th of December, 2012.
 Why DEDE's name was not on the 23-man squad to AFCON 2013? Here again, I'm not in search of media-friendly answers Kwesi Appiah and his boss Kwesi Nyantakyi always cook up.
 And lastly, since the GFA appears to be struggling with the alleged indiscipline of the Ayew brothers, how would they have dealt with SUPER MARIO BALOTELLI? I must confess, as much as I LOVE GHANA and the BLACK STARS, I supported BALOTELLI's decision not to play for a country he did not know. So you can imagine the backlash I had to endure on my Facebook page. Hindsight is proving that, GFA and the Black Stars Management teamwould have made a complete mess of the BALOTELLI case; had he chosen to play for Ghana.
In conclusion, let me state categorically that, the GFA knows how to go after the" born-overseas "footballers ( as seen in their failed opportunistic hunt for MARIO BALOTELLI and DANNY WELBECK) but the Million Cedi question is: Does the GFA know how to KEEP them??? Does thename GERALD ASAMOAH ring a bell?
In keeping with the German theme, let me sign off with an abridged quote from the famous German-bornScientist Albert Einstein which states" The important thing is not to stop questioning".
GOOD LUCK TO THE GHANA BLACK [email protected] AFCON2013
***Kwabena Offei Agyepong, www.chairmanqb.blogspot.com***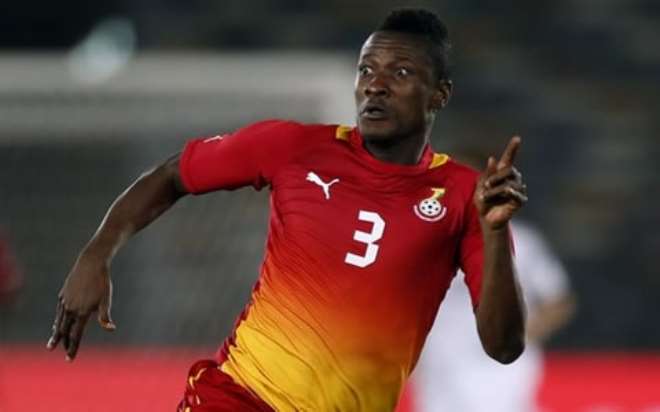 GYAN NEW-22-01-13 0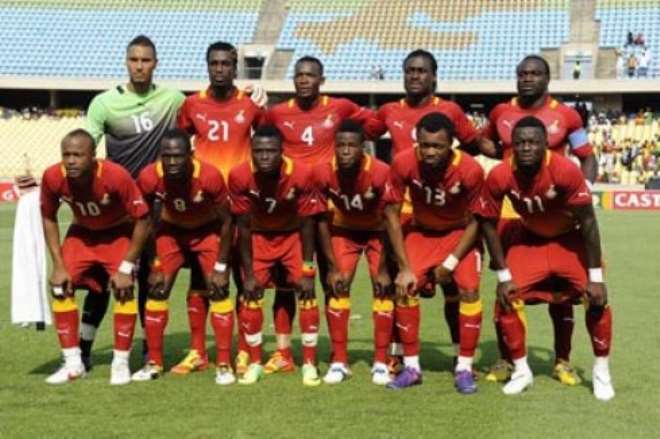 GHANA BLACK STARS 2012