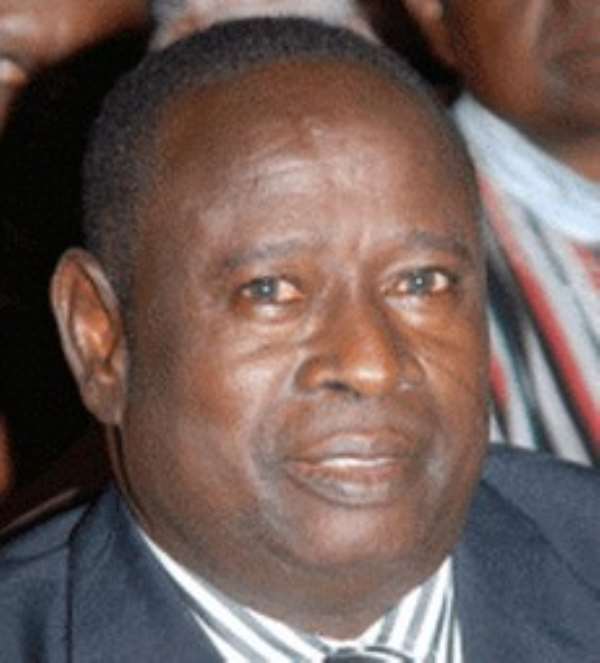 Majority Leader Cletus Avoka
There has been yet another hurdle in the creation of 45 new constituencies; this time lawyers for a businessman, Ransford France, opposing the creation of the constituencies have applied for an interim injunction at the Supreme Court to stop Parliament from sitting on the CI in order for it to mature.
The Speaker of Parliament last week recalled MPs from recess to begin sitting from Monday so that the Constitutional Instrument legitimising the creation of the constituencies could mature by the 28 September, 2012.
Lawyer for the plaintiff, Godfred Dame, however says Parliament, by the injunction is barred from sitting on the matter.
According to him, his client took this latest action because the Supreme Court could only hear the substantive case - currently pending before the courts in respect of the subject - in October by which time the CI would have matured if Parliament is allowed to sit.
Mr Odame told Joy News' Sammy Darko, a case he filed at the Supreme Court challenging the constitutionality of the creation of the new constituencies cannot be heard until October 4 because the judges are on a legal vacation.
He said if Parliament is not restrained from sitting, the CI which is the subject of his case would mature by the time the courts return from their legal vacation. That, he said, would be contrary to rule of law.
But Majority Leader Cletus Avoka says the sitting will go on nonetheless.
He said the power of Parliament as an independent constitutional body could not be impeached by the processes being filed in court.
According to Mr Avoka, MPs were being recalled from their recess to consider not only the CI but also other urgent matters.