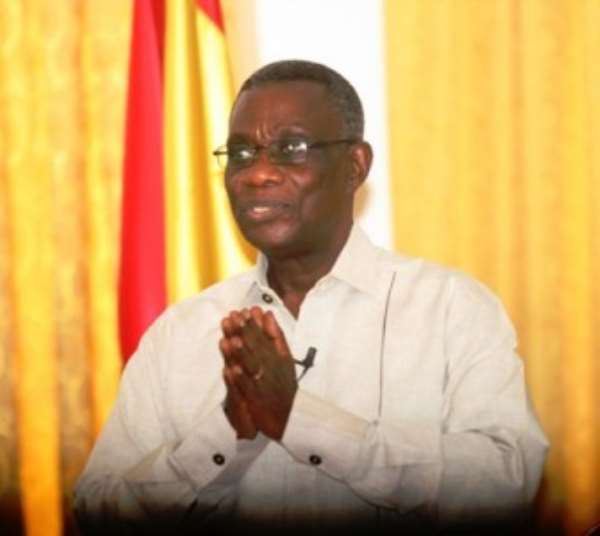 Accra, July 31, GNA – The Civil Society Platform on Oil and Gas has expressed its condolence to Ghanaians and the family of the late President John Evans Atta Mills.
A message issued in Accra on Tuesday by Mr George Mireku Duker, Programme Officer, said "The Platform has learnt with heavy heart the death of former President John Evans Atta Mills".
The message said "The Platform wishes to express the heartfelt condolences of its members and steering committee to his wife, Mrs Ernestina Naadu Mills and family, the National Democratic Congress (NDC) and the entire nation."
It appealed to Ghanaians to stand united in this moment of great loss and pain to protect the country's democracy.
"We also want to take this opportunity to wish our new President John Dramani Mahama well as he takes over the leadership of our nation. We believe that the people of Ghana will rally behind President Mahama in this difficult time in the history of our nation to protect and ensure transparency and accountability across the oil and gas value chain," the message said.
GNA