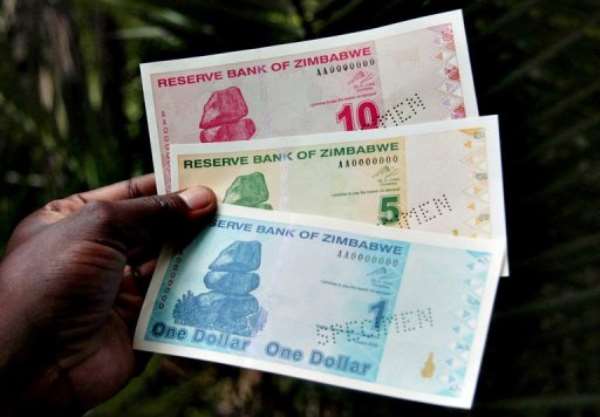 Britain's Standard Chartered and Barclays are among the major foreign banks with operations in Zimbabwe. By Desmond Kwande (AFP)
HARARE (AFP) - Zimbabwe's leaders have given a year's ultimatum to foreign-owned banks and other firms to cede a 51 percent stake to local black people in compliance with equity and empowerment laws, a government notice said.
A notice in the government gazette, dating from Friday but made public on Tuesday, gave one year as a "maximum period a business may continue to operate before it attains the minimum indigenisation and empowerment quota."
Zimbabwe enacted in 2007 a law that forces all foreign-owned companies to hand over a majority stake of 51 percent to local blacks.
The law has led mining firms including the country's biggest platinum mine Zimplats, which is a subsidiary of South Africa's Impala, to submit their schedules to cede majority shares to locals.
The latest notice has widened the targeted sectors to include banks, hotels, education institutions and telecommunications firms.
Britain's Standard Chartered Bank and Barclays Bank are among the major foreign banks with operations in this former British colony.
Last year, Indigenisation Minister Saviour Kasukuwere said foreign banks had shown "disrespect" of the laws by failing to comply.
But Finance Minister Tendai Biti and central bank governor Gideon Gono are opposed to the laws affecting banks, saying the move would hurt the economy.
The indigenisation drive is at the centre of a dispute between President Robert Mugabe and Prime Minister Morgan Tsvangirai, who formed a coalition government three years ago after disputed polls.
Mugabe who spearheaded the violent seizures of white-owned land in 2000, a policy that severely hurt the once vibrant agricultural sector, has threatened to take over foreign firms if they fail to meet the regulations.
Tsvangirai has said the indigenisation move will drive away desperately needed foreign investment, just as the country is recovering from a decade-long economic collapse.
The regulations also aim at the tourism sector, targeting safari and cruise yatch operators.
Social clubs and sports associations are also listed alongside private schools and universities that will have to hand over their majority stakes to black Zimbabweans.
The law will see the community getting 10 percent, employees 31 percent, while a government agency, the National Indigenisation and Economic Empowerment Board (NIEB) will walk away with 10 percent stake.
The government has not come out clear on how the shares will be transferred and if the new owners will buy the shares at market value.
The central bank chief has already warned that the laws should be applied to benefit the country's poor and not just the rich elite.