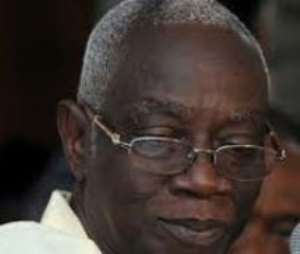 The Electoral Commission (EC) has once again reiterated its commitment to open up its strong room for the various political parties before the election in a bid to clear misconceptions about the strong room.
A Commissioner of the EC, Ms Paulina Adobea Dadzawa who made this known said there were still many misconceptions about the EC strong room and what happened in the strong room especially, during general elections noting that these misconceptions often created a negative perception for EC activities and the electoral process in general.
To remove these misconceptions, she said the EC had planned to organise excursions to the strong room to educate the political parties who were key stakeholders in the electoral system to educate them on the activities in the strong room and help build great confidence in the electoral process.
Ms Dadzawa was addressing the opening of a capacity building workshop for political parties in the Central Region in Cape Coast Wednesday.
Representatives of the Convention Peoples Party (CPP), the National Democratic Congress (NDC), the Progressive Peoples Party (PPP), the Peoples National Convention (PNC) and the New Patriotic Party (NPP) were in attendance. The commission has stated that the biometric voters register would not be used in the Wulensi by elections.
Ms Dadzawa said Ghana's electoral process remained one of the best in the world and the EC was committed to enhancing the confidence of the people in the process.
Ghana's electoral process remains one of the best electoral systems which makes it at least difficult to cheat the process and we will work to ensure that the people have confidence in the system.
She asked Ghanaians especially civil society organisations to have confidence in the electoral system to help build a more stronger democratic dispensation.
Mr Christian Owusu Parry, the Public Affairs Manager of the EC said the biometric voters register would not be used in the Wulensi by-elections come July 31, 2012.
He explained that the biometric voters register was still going through the various stages of processing and would not be ready for the by election.
He said after processing the biometric register would be exhibited in August for verification of names by voters.
He also stated that all arrangement had been made to ensure that all registration agents contracted for the biometric registration exercise were paid by next week.