N/R MINISTER URGES CHRISTIANS TO SPEAK OUT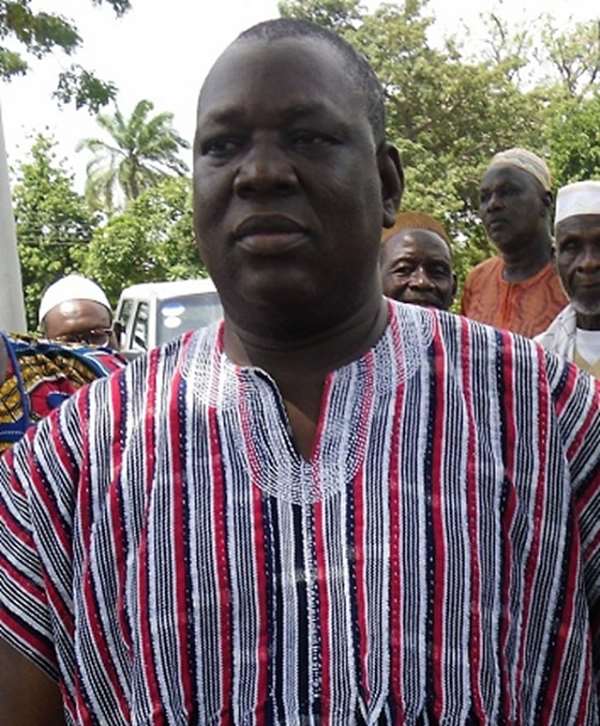 The Northern Regional Minister, Hon. Moses Bukari Mabengba
The Northern Regional Minister, Hon. Moses Bukari Mabengba has called on Christian leaders especially, the clergy to advice the general public and politicians when they go wrong.
Mr. Mabenbga made the call at the Thanksgiving Service during the third Upper Northern Presbytery Synod at the Kukuo branch of the Evangelical Presbyterian Church in Tamale.
He said the EP College has produced lots of renowned people in our society like him and has also changed their life. The Northern Regional Minister associated his first class in Mathematics to the teachings he had from the Bimbila E.P College.
This year being an election year, he charged the E.P Church to counsel the public to maintain peace before, during and after the December polls.
Mr. Mabenbga said the current crises at Tishigu cannot be blamed on a politician since he ordered the Choggu Naa not to enskin any chief but unfortunately, on his way to re-instate peace at Nyankpanduri, the enskinnment took place resulting in the clashes.
He however promised that he will do all that he can to maintain peace in the Region.
In a sermon delivered by Rev. A. Kodzo-Kumah,the Acting Moderator of the General Assembly, he said as Christians whatever actions we take is sowing of seeds which must yield for other people to benefit". He likens it to the mustard seed which though is very small; its fruits develop into a very big shram for everyone to benefit from.
"As Christians, so should our lives as followers of Christ". He stressed, claiming Christianity goes beyond the four corners of the church building.
He urged Christians to try as much as possible to spread the news to where it has not gotten to and also appealed to them to conduct themselves very well in the upcoming elections.
By: MOHAMMED M. BONDIRIGBUM, TAMALE