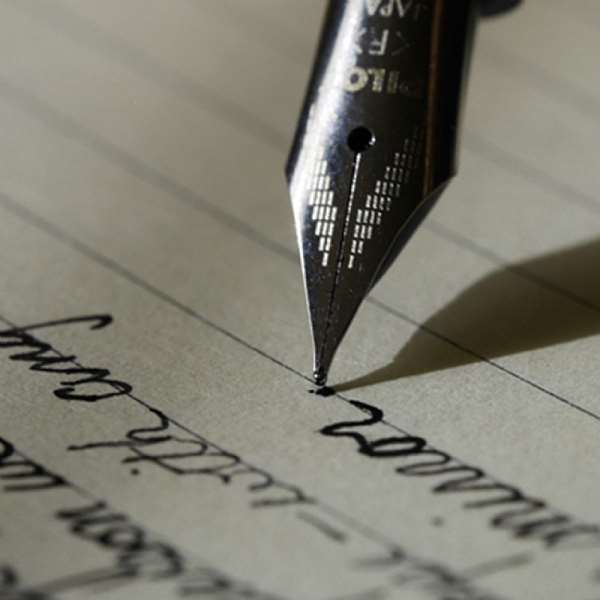 "Turn away from evil and do good; seek peace and pursue it" - (Psalm 34:14).

There is no rationale to why Boko Haram should bomb the offices of The Sun and ThisDay newspapers in Abuja and Kaduna on the 26th April, 2012, killing scores of guiltless people.

This makes terrorism irresponsible and useless. This double attack on the Nigerian media is a war against civilization. There is no optimists laudable endeavour in this to fight mediamen in Nigeria.

Pressmen were supposed to be friends to all, but it is inopportune in Nigeria. The government and politicians they criticize the most, even, still know that they cannot operate without the Mass Media. Conversely, why attack pressmen? Journalists could be killed, but journalism cannot be killed, no matter all the intimidations against the penpushers, who are the society's watchdog.

While journalists are down-to-earth people, it is palpable that Boko Haram and its members are haughty, because the latter's objectives are fundamentally against humanity and in every respect evil. The Nigerian state could have accommodated Boko Haram if it's intrinsically objective without any form of violence. But as it is using bombing and slaughter to advance its undefined course, makes the group immoral. And Boko Haram does not know that its awareness would have been since eliminated from serious public discourse, if not for the media it has started bombing, which has been giving it a voice, as it's the occupation of the media to make news.

This Boko Haram is becoming the worse of terrorists groups and its rebirth of attacks in Nigeria is informing citizen about different types of terrorism; and that every leader, every government, every association, and every union should step-up across the line of these monsters for humanity to have a breath of an enlightened human existence. Peace is the price of an empire. No one should wish to pay the price of struggling in an empire or for an empire with violence. With violence, right would always go wrong, which will take humanity back.

Reckless killing of innocent Nigerian citizens by Boko Haram is not terrorism; it is a war against humanity. It wouldn't help this group if it continues to terrorize citizens, and it cannot achieve anything with the indiscriminate of dropping bombs. Attacking a group or people that expressed their forthright opinions about what they feel should be the ideal, is misinterpretation of opinion to mean disrespect. Very bad!

It is the obligation of the press to fight for the progress and reform and transparent Nigeria. Who wants the press to support and tolerate injustice and corruption and terrorism? Let the publishers and staff of The Sun and ThisDay take heart. Those that lost their lives in the attack are deeply commiserated. Their attackers and killers are enemies against the good people of Nigeria. The attackers and killers have thrown away the universal commitment to human rights, and they have stopped being seen as great people, who the world could have been entrusted on tomorrow.

Dr. Orji Uzor Kalu, the Publisher of The Sun; and Chief Nduka Obaigbena, the Publisher of ThisDay should not be deterred by these attacks, which were carried out purposelessly by Boko Haram. We could not see any sense in the Boko Haram's explanation that it attacked, because the companies were publishing against its defense.

Rather, The Sunand ThisDay have produced serious research and development efforts required to produce strategies and trained personnel who can fight crime and work to encourage the political and economic reforms in Nigeria and beyond that will meet trendy needs and trim down the foundations of terrorism and divergences. The Sunand ThisDay may perhaps see the attacks from the lens of a political weapon, rather than an expression of anger as claimed by Boko Haram.

Notwithstanding, the Holy Bible said in Romans 13:1-7 that, let every person be subject to the governing authorities. For there is no authority except from God, and those that exist have been instituted by God. Therefore whoever resists the authorities resists what God has appointed, and those who resist will incur judgment. For rulers are not a terror to good conduct, but to bad. Would you have no fear of the one who is in authority? Then do what is good, and you will receive his approval, for he is God's servant for your good. But if you do wrong, be afraid, for he does not bear the sword in vain. For he is the servant of God, an avenger who carries out God's wrath on the wrongdoer. Therefore one must be in subjection, not only to avoid God's wrath but also for the sake of conscience.

It is a pity!


Odimegwu Onwumere, Poet/Author, Media/Writing Consultant and Motivator, is the Coordinator, Concerned Non-Indigenes In Rivers State (CONIRIV); and Founder, Poet Against Child Abuse (PACA), Rivers State. Mobile: +2348032552855. Email: [email protected]