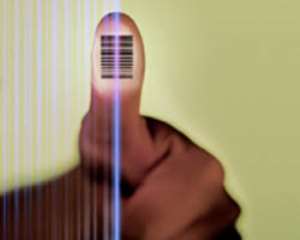 Ho, Apr 24, GNA - A task force constituted by the Ho-Central Constituency of the National Democratic Congress (NDC) to observe the Biometric Registration Exercise in the constituency on Tuesday expressed concern about the possibility of qualified people in the area, who are willing to register, not being able to register by the close of the exercise.
A statement signed by Mr Freeman Kumah, Chairman of the Taskforce blamed the situation on the frequent breakdown of registration kits, shortage of materials, including printer cartridges and challenge forms.
The statement alleged that Mr Emmanuel Danso, Ho Municipal Director of the Electoral Commission of Ghana (EC), was manipulating the process by asking registration officers to "slow down the process of registration at certain registration centres while prospective voter registrants are in the queues waiting to for their turn to be registered".
The statement also accused Mr Danso for being extremely slow in resolving genuine concerns raised, especially with regards to shortage of logistics and computer malfunctioning.
It mentioned LA Primary School, Nyive Ghana Registration Station, where the "computers got spoilt on Monday, 16th April, 2012, and were returned on Friday 20th April, four good working days later".
The statement went on further to accuse Mr Danso of "antics of intimidation to frustrate the Registration Officers at the various registration centres that have quite large population figures."
It specifically mentioned Temporal Booth, Ho Ahoe where Mr Danso "instructed the Registration Officer to slow down the pace of registration," in phase one of the exercise, allegedly giving the same order at the Nuriya Centre, Zongo-Ho in phase 2.
The statement said Mr Danso gave same instruction to Registration officers at Sokode-Gbogame, further alleging that he (Mr Danso) was "creating artificial shortage at such centres to succeed in his diabolical plans".
It said the Ho-Central Constituency NDC was disappointed and frustrated at the turn of events especially for the fact that the exercise is regarded as the best and meant to capture prospective voters for the December 2012 polls and subsequent ones
The Statement therefore called on Dr Kwadzo Afari-Gyan, Chairman of the EC, to take immediate steps to address these "challenges otherwise many people who are eligible to register and vote in the 2012 December Elections will be disenfranchised."
When contacted, Mr Danso dismissed the allegations as preposterous and utterly without basis.
He told the Ghana News Agency (GNA) the he was finding it difficult to fathom how people could think an Electoral Officer could move from centre to centre asking Registration officers to delay the process.
Mr Danso said his office had been doing the utmost to tackle issues of malfunctioning kits and that there could not have been any delay at any Registration Station without a tangible cause.
He showed the GNA records of people registering at some of the mentioned centres which were as high as 192 daily.
GNA