Buabeng Asamoah, several NPP activists arrested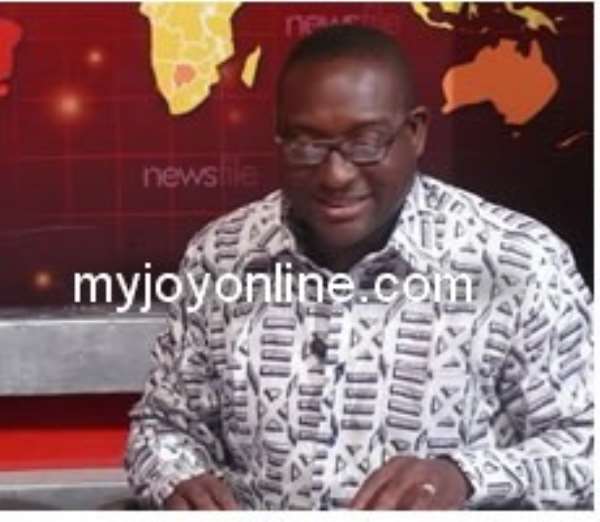 Yaw Buabeng Asamoah spent the night at the CID Headquarters
Snippets of information reaching myjoyonline.com indicates that a deputy Director of Communications of the NPP, Yaw Buabeng Asamoah has been arrested by the police on Monday evening.
He and a number of party supporters were arrested at various security installations including the Bureau of National Investigations and the Police Headquarters in Accra when they thronged there to offer moral support to NPP firebrand Kennedy Agyapong who is being held for suspected treason.
It is not clear why Mr Buabeng Asamoah was arrested but sources say he might have been picked up for inciting NPP supporters against the security agencies.
Earlier in the evening, Police acting Director of Communications Cephas Arthur told Joy News he could not confirm or deny reports of Yaw Buabeng Asamoah's arrest.
He said the senior police officer, Hamza Yakubu, who people claimed had ordered the arrest has called him to deny effecting his arrest.
Meanwhile, Sammy Awuku, also a deputy Director of Communications of the NPP, has told an Accra-based Oman FM owned by beleaguered Kennedy Agyapong that his colleague has been arrested.
He claimed he was there when the police fired 'live bullets' and whisked Mr Asamoah into a police vehicle and drove away.
He said together with some leadership of the party visited and interacted with Mr Asamoah at the CID Headquarters where he was being held "without charge".
Mr Awuku claimed officers on duty told them their colleague was arrested and detained based on "orders from above".
He said Mr Asamoah is in custody with two other NPP activists whose names he gave as Samuel Gyebi and Kwame Oduro
Mr Awuku maintained that Monday's incident would not cow or intimidate the NPP, and assured that the party would fight on within the armpits of the law for victory in the December polls.
He accused the ruling NDC of employing offensive tactics to hang on to power having realised it was bound to lose the December elections.