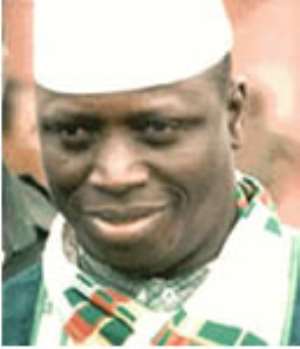 Senegal and Gambia; two countries, one nation, and this is not political pandering. It is a fact grounded in our shared language, culture, geography and history. It is burnt into the social fabric bequeathed by our ancestors and seared in the traditions inherited from our past. The shallow view of the Senegal and Gambia dichotomous identities that today define us as separate entities is a forced historical legacy and a ridiculous invention of long ago geopolitical interests, which nonetheless have failed miserably to blur the reality of our common identity. Today more than ever before, the convergence of our shared interests encapsulate more than just the primordial instincts we share as one people, but also the political objectives assigned by the manifestly compelling social and economic interests which are now at the core of our different political and governance systems. For even as two countries, we are forever condemned to live as one nation, and no amount of self-interest and Darwinian driven egotistical political machinations can change that fact of life.
Yet, in spite of all that joins us as one people, the political world which defines our interests has created gaping dissimilarities in the quality of life of our two peoples. In Senegal, the elections have just ended, and the political struggle that led to the opposition's landmark victory is yet to be inventoried into a history written in the blood of those who sacrificed their lives so Senegal will remain free. But even as the memories of Senegal's dead are yet to be eulogized in stone, the proud legacy of the elections has put Senegal on a pedestal all its own; unique and different from any other African country. Senegal has once again proven what we in Gambia knew all along; that it is a rare gem in the expanding global democratic tradition; a beacon of hope for the survival of democracy that every African country should envy and every African government must aspire to emulate. On this President Macky Sall's historic visit to The Gambia, he can soak up the superfluous pump and pageantry that will greet him, but he should also be mindful that beneath the superficiality of it all, is a country is locked in an eternal struggle to be free from the cruel banalities of military rule.
For ours is a history haunted by the painful memories of sixteen years of political criminality under the menacing shadow of a brutal military regime; a regime so corruption and so clueless, that it makes the barbarian regime of Idi Amin look like the true emblem of Jeffersonian democracy. The past decade and half has left the Gambia demoralized and debased by a self-inflicted sanguinary past and loathed by the shameful notoriety of its recent history. For far too long now, the murders, disappearances, executions, arrests, intimidations, detentions and the incarceration of innocent citizens and non-citizens alike have remained the Gambia's and Yahya Jammeh's claim to notoriety. But, even then, in our small way, we continue our defiance in the face of the naked mismatch between the cabal of armed thugs who have turned the Gambia into a transit haven for illicit South American drugs bound for Europe and America and transshipment point of illegal, dangerous military weaponry bound for other failed regimes like Guinea-Bissau. Co-incidentally, this week of President Macky Sall's visit marks the twelfth anniversary of the massacre of sixteen school children, mowed down by military gun-fire on the orders of Yahya Jammeh and his maid-in-chief, Isatou Njie-Saidy, children killed for merely protesting the death of a fellow student at the hands of The Gambia's"Gestapo" police force. And this week, Gambians everywhere remember them and honor their memories.
And as we remember that fateful April 10th 2000 day, so long ago, we will continue to focus with military precision, on the atrocities of a regime whose brilliant display of misanthrophism and unforgivable cruel ignorance has undeservedly turned a once admired country into one of Africa's last remaining pariah nations. For seventeen years, Yahya Jammeh has led a notoriously gutless regime whose claim to fame is a shameful history of mendacity and deceit, and today, even after twelve years, Gambians remain haunted by the tragedy of the student's massacre; a tragic day that will long be remembered as a watershed event in The Gambia's tortured history under Yahya Jammeh's unbearable military regime. On his memorable visit to The Gambia, President Macky Sall should be reminded that Yahya Jammeh's words are worthless, and that he is extremely deceitful; in fact, so deceitful that he makes Judas Iscariot of Bible notoriety look like a saint. In the coming weeks and months Yahya Jammeh will manifest what we in Gambia know him all too well for; the notorious use of financial and material bribery to buy loyalty, influence and indifference. This is a forewarning to President Macky Sall and his emissaries who will have the misfortune and the curse of interacting with Yahya Jammeh in the future.
Beyond that, Yahya Jammeh will whisper into President Macky Sall's ears what he thinks Macky Sall wants to hear, but it would all be tall tales and habitual lies that will have no bearing on the truth; but tales nonetheless that are politically expedient to utter as a way to blind President Sall to the reality of Yahya Jammeh's nefarious mechanizations given his continued unapologetic sponsorship and perpetuation of the conflict in southern Senegal. If President Sall wants to understand who the real Yahya Jammeh is, all he needs is look no further than the crowded streets of Dakar; for somewhere among the mass of humanity in downtown Dakar, are hundreds if not thousands of Gambian refugees who fled their country, and not to mention the exodus to Europe and America of some of Gambia's best and brightest. But, as Yahya Jammeh's notoriously gutless military regime continues its mindless victimization of innocent citizens, Gambian's will continue to resist his ruinous regime until liberty is won. But for now, suffice it to remind President Macky Sall that even in the face of his blatant support of the rebels in southern Senegal, Yahya Jammeh easily disarmed former President Abdoulaye Wada, either through bribery or empty rhetoric or both, but for now, our hope for Gambia is that President Macky Sall will become Yahya Jammeh's kryptonite; the power that will compel him to change his vulgar personality or else.
Mathew K Jallow, a critic of the military regime in The Gambia, is a political exile based in the United States.