C/R NPP youth wing congratulates Bawumiah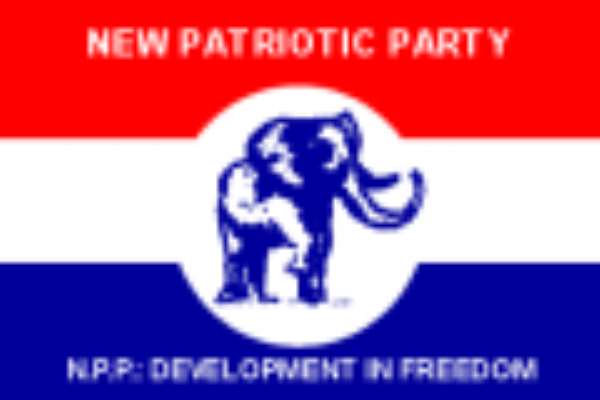 Agona Swedru, April 4, GNA - The Central Regional Youth Wing of the New Patriotic Party (NPP) on Monday sent a congratulatory message to Dr Mahamudu Bawumiah on his nomination as running mate to Nana Addo Dankwa Akufo-Addo.
Mr Francis Ejaku Donkoh, Central Regional Youth Organizer, read the congratulatory message when he addressed the party's youth in Agona West, Agona East and Gomoa East constituencies at Agona Swedru.
He said Dr Bawumiah was with Nana Akufo-Addo in the 2008 Presidential and Parliamentary elections and effectively matched the National Democratic Congress (NDC) with 49 per cent in the first round.
He said the youth of Ghana, especially those in the Central Region regarded Dr Bawumiah as a symbol of the youth of the party and also admired him as leader of the youth wing.
Mr Donkoh said the time had come for Central Regional youth to reject President Mills and his government, adding that the Mills Administration had not done anything for the nation, especially the Central region where he hails from.
The Regional youth organizer said President Mills' government had failed to fulfill promises made in 2008 to construct the Kotokoraba Market, a cocoa factory in Cape Coast, Air port in Cape Coast, the Peedu overpass, and the rehabilitation of the Komenda Sugar Factory and Aseibu citrus factories.
According to Mr Donkoh the NDC government had also failed to construct the eight landing beach projects in the Central Region initiated by former President John Agyekum Kufuor in 2008.
He said the propaganda being preached by NDC to give another mandate to President Mills had no basis because already the President had spent four years as Vice President under former President J.J. Rawlings from 1997 to 2000.
Mr Donkoh said the people of Ekumfi Naanaben, where President Mills comes from were crying for essential infrastructural development that could enhance their living conditions.
The Regional Youth Organizer therefore appealed to the people of the Region, especially the youth, to vote massively for Nana Akufo-Addo in this year's election for prudent economic management, rule of law and a truthful democratic dispensation.
GNA