Eastern, Greater Accra and Volta Regions get electoral enforcement bodies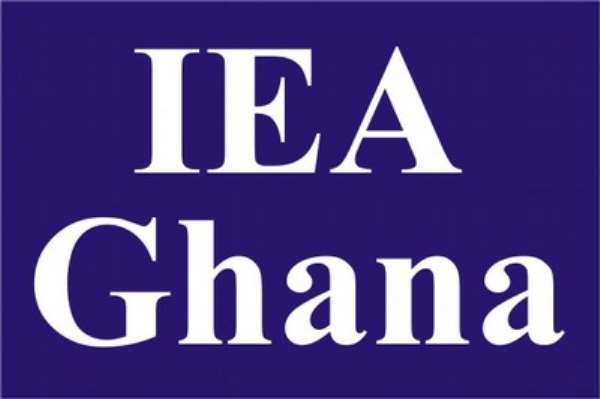 Koforidua, March 30, GNA - Brigadier General Francis Agyemfra (Rtd), Visiting Fellow, Institute of Economic Affairs (IEA), on Wednesday inaugurated the 2012 Political Parties Conduct Enforcement Bodies for the Eastern, Greater Accra and Volta Regions at a ceremony in Koforidua.
The inauguration of the three regional bodies was part of the IEA's commitment to ensure an overall peaceful and successful conduct of the December polls.
The bodies are made up of political parties' executives, regional directors of the Electoral Commission and the National Commission for Civic Education, representatives of the Ghana Police Service and the Catholic Secretariat.
Brig. Agyemfra reminded the members that the peaceful conduct of this year's election depended to a large extent on how they perform their task.
"A greater responsibility rests on you and you cannot afford to fail your regions," he said.
He told them that it is their duties as well as their obligations to ensure that the political parties behave as enshrined in the code.
Brig. Agyemfra challenged them to ensure free, fair and peaceful polls in December, adding that what Ghanaians want are peaceful elections.
He noted that Ghana has since 1993 become one of a rare model of democracy on the African continent.
"Since multi-party democracy was restored in 1993, the country has successfully passed the test of holding five elections that had been adjudged free, fair, transparent, credible and peaceful."
Brig Agyemfra indicated that a solid foundation had therefore been laid and the promotion and consolidation of democratic governance were therefore, increasingly recognised by Ghanaians as the most efficient means of ensuring peace, security and development of the country.
He noted however that the road to the "promised land" since 1993 had not been entirely smooth and the conduct of peaceful elections continued to pose critical challenges.
The regional enforcement bodies are mandated to move around the regions to monitor the campaigns, rallies and other activities of the political parties, investigate allegations at the regional level, prepare reports and submit them to the National Enforcement Body.
After the investigations have been conducted, the regional body can recommend sanctions and submit them to the National Body.
The bodies have Mr Joseph Manu, Dr Emmanuel Dzokoto and Monsignor Anthony Konu, all from the Catholic Secretariat in the Eastern, Greater Accra and Volta Regions as their chairpersons.
The IEA in collaboration with Star Ghana and the Netherlands Institute for Multi Party Democracy organised the programme.
GNA