Akuapem North EC trains 320 for biometric voter registration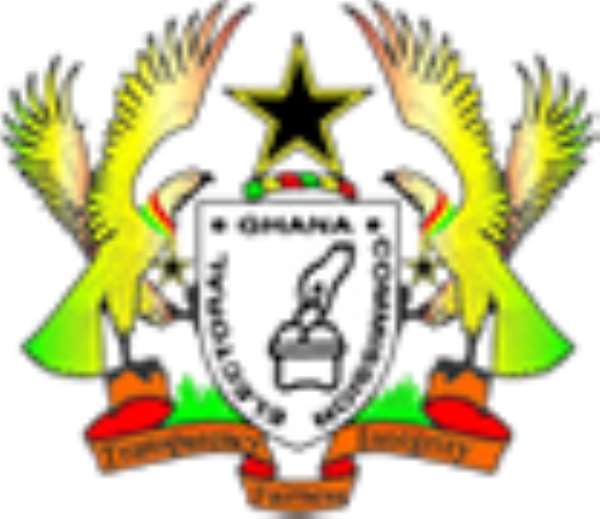 Akropong, March 23, GNA - The Akuapem North District Secretariat of the Electoral Commission (EC), had trained 320 people for the upcoming biometric registration exercise, Mr Joseph Addo Boateng, the District Director, had disclosed.
He said most of the people trained had requisite qualifications in Information Communication Technology (ICT) to ensure that the exercise was a success.
Mr Boateng appealed to all political parties and stakeholders to collaborate with the EC to make the registration exercise incident free.
The EC official said this at the District Dialogue on biometric voter registration for political parties' representatives, staff of the National Commission for Civic Education (NCCE), Ghana National Fire Service, the police and all other stakeholders at Akropong Akuapem on Friday.
Mr Boateng said it had become necessary for voters to go through biometric registration because the old method of registration did not have built-in mechanisms for detecting multiple registrations and voting.
He said Akuapem North District had 194 polling stations, which had been divided into 48 clusters with each cluster made up of four polling stations.
Mr Boateng assured that his outfit had received all the registration kits with generators for the exercise and that there was no cause for alarm.
He assured the general public of the EC preparedness to produce credible voter register for the December general elections.
Mr Boateng urged the various political parties to be very vigilant during the exercise to ensure that foreigners and minors did not take part in the exercise.
He cautioned that his outfit was collaborating with the police and other security agencies and would not entertain any person, group of persons and individuals, who would try to disrupt the exercise.
Mr Boateng said the EC would not hesitate to hand over such persons to the security agencies for the necessary action.
He also cautioned political parties not to transport their supporters from one area to another to register just to get more registered voters at a particular area, but rather allow each and every one to register at where he or she resides.
Mr Boateng allayed fears of double registration and said any such malpractice would be detected during and after the exercise.
All the political parties' representatives at the workshop pledged their support to the EC to make the exercise successful in the area.
GNA