Ghana: The Cry of the Sekyere East Villager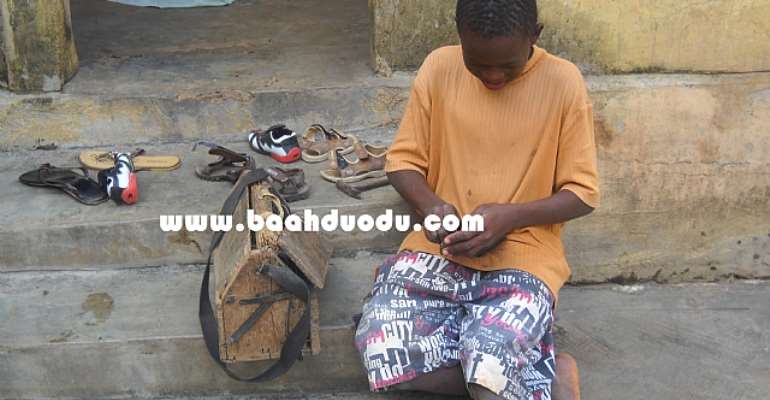 They say their policies and programs are bettering the lives of the ordinary person in most villages of Ghana. They quote inflation figures and "in the pipe plans" and prove with all the available gargantuan words to convince them that they care for them. They mount large political platforms during election times and promise them heavens.
I had no choice but to "cry with hope" telling the people things would change for the better but how and when?
A village where there used to be many youth so passionate to school. A village where without electricity and pipe borne water, they live perfectly in the night with the moon as their light and drank water from streams and rivers. A village where teenage pregnancy was not in the ascending and most parents saw the need to educate their children.
What do we see today?
Their buildings that stood tall and huge now look too small and their lands are deteriorating. A village which could produce large amounts of plantain, cassava, yams, maize and rice does these no more.
Majority of the youth have left for greener pastures in the Accra and Kumasi. So I walk on the streets of circle and see them all over, struggling to make ends meet in which ever ways possible. They see you and turn their backs to you; because they sometimes feel ashamed.
I do not blame them because they cannot live in villages where the only form of employment is making babies and education is no more a priority. Villages where they kept voting for a political party whose Member of Parliament kept telling them she had not brought development because her government was not in power in her first term. After her twelve years in power (1996 – 2008), only a small portion of the villages few kilometer road was tarred.
Electricity was introduced to some of the villages but most of them still live in darkness because they were unable to buy and install lights for their streets and most homes still do not have lights because they could not pay the GHC10 demanded to purchase a meter each (which must be free).
The pipe borne water that some of these villages are enjoying, especially Seniagya, are no more flowing. A village where GHC 1 is enough to help a family prepare one evening's meal. Members of each house were asked to pay GHC 5 each to enable the problem to be solved and after months, not even a drop of dirty water is flowing through their tabs.
A village where the least sickness one experience is blamed on gods. There are always evil sides of every incident and people die from common diseases. Yet nothing is heard from the assembly and leaders.
A village where distributors of government's free mosquito nets charged villagers fifty Ghana pesewas (50p) before giving them.
As elections are approaching, they have no choice (even though they have) but to line up on road sides (inhaling dust produced by the tyres of the brand new land cruisers and jaguars in which these MPs are riding) to cheer their favourite Member of Parliament (MP) to victory. The sad part is that they give their fat goats and sheep as gifts to these leaders who have constantly failed to better their lives.
I hope one day, the people of Apemso, Ebomso, Senchi, Seniagya, Akuakrom, Nkwankwanua of the Effiduasi – Asokore Constituency find a person who truly believe in delivering on his/her promises and would not see them as villagers who would always vote for them; with the little gifts (salts, TV sets, etc) given them prior to elections.
For now, I would only call on philanthropist to come to their aid.
By Prince Baah-Duodu - www.baahduodu.com