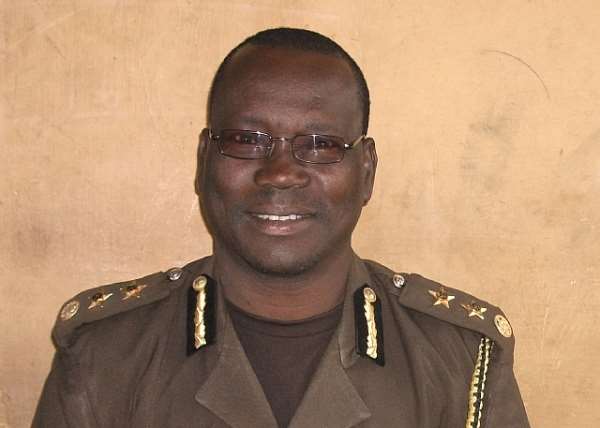 White Collar Crime And Suggested Solution

Behind every great fortune is a crime.
-Balzac
The threats and harm posed by white collar crime to the well-being of Ghanaians and the economic development of this country cannot be underestimated. Statistical data is not easily available but it is believed that Ghana loses a huge sum of money to white collar crime annually which is one of the reasons for the country's underdevelopment.
Most Ghanaians are aware of street crime such as robbery, burglary, theft, rape, arson, murder, and assault among others because of their widespread publicity by the media. The same cannot be said of white collar crime which is equally pervasive but hardly detected and reported.
The LONGMAN Dictionary of Contemporary English defines white collar crime as: "crimes involving white collar workers, for example when someone secretly steals money from the organization they work for."
The US Justice Department also defines white collar crime as: "nonviolent crime for financial gain utilizing deception and committed by anyone who has special technical and professional knowledge of business and government, irrespective of the person's occupation."
For those who may not know, white collar workers are those who work in offices whether private or public. Some of these workers may have unmonitored access to the funds of their organizations and may through deceit or abuse of trust divert funds for their personal use and benefit. It is not uncommon to hear that a cashier or accountant has disappeared with funds belonging to their organization.
The most common forms of white collar crimes in Ghana are tax evasion, embezzlement, bribery and corruption, bank fraud, cyber fraud (computer and internet related crimes), money laundering, fraud against the government, copyright violations, international, national and regional organized crime, forgery and theft of funds, larceny, insurance fraud etc.
Friend, white collar crime is just as dangerous if not more dangerous than street crime. White collar crime is committed by various professionals in the line of duty. It is even more difficult to detect if senior management is involved. Such criminal activities can deprive an organization or the state of much needed funds for development.
White collar crime is the bane of most developing countries especially in Africa. It is a leading cause of Africa's underdevelopment with its concomitant effects of poverty, squalor and disease.
White collar crime thrives on weak institutions, bad leadership and bad governance. Something urgently needs to be done to nip in the bud the increasing incidence of white collar crime before the economy collapses.
Institutions that have been set up to fight economic crimes have not been effective because they have not been truly independent; there may be political interference. It is hoped that institutions such as the Commission on Human Rights and Administrative Justice, the Economic and Organized Crime Office, the BNI would be adequately resourced and given the necessary logistical support to operate effectively and fearlessly. We equally need independent prosecutors when it comes to the prosecution of white collar crime.
Every institution, private or public should have in place anti-fraud mechanisms that are operational, effective and efficient to combat economic crime. Internal controls must be strengthened and all loopholes plugged to prevent fraudulent deals from manifesting.
Internal auditors must be trained and motivated to perform their duties without fear or favour. The training they receive should make them capable, effective and efficient auditors.
External auditors must also be well paid so that they will not take bribes and cover up economic crimes they discover during audit operations.
The judiciary must be made truly independent, sufficiently motivated with good salaries and better working conditions so that they are not easily influenced when performing their legitimate duties.
A severe penalty should be meted out to those found guilty of white collar crime so as to deter others.
There is the need for a moral crusade in the country to instill important work values such as diligence, hard work, integrity and honesty, self-discipline, a high sense of responsibility and a commitment to excellence.
The media has an important role to play in our national moral recovery efforts. Just as the media has been giving wide publicity to street crimes, it must do so with white collar crime. They must report white collar crimes irrespective of who is involved.
Workers who exhibit a lifestyle of honesty and integrity must be motivated so as to encourage others to follow suit. There is also the need to maintain confidentiality for the whistle blower apart from motivating him/her.
There is also the need for us to collaborate with the international community to effectively combat cross-border crimes that include economic crimes.
In conclusion, white collar crime is as detrimental to the economic well-being of a nation as is street crime and therefore requires stringent measures to uproot it. Stamping out white collar crime must be the concern of all.
Abundant Robert AWOLUGUTU
ASST. DIR. OF PRISONS/2IC
KUMASI CENTRAL PRISONS
Writer's email: [email protected]
Cell Phone: 0208 455 296