Radio Interview on Africa - China Relations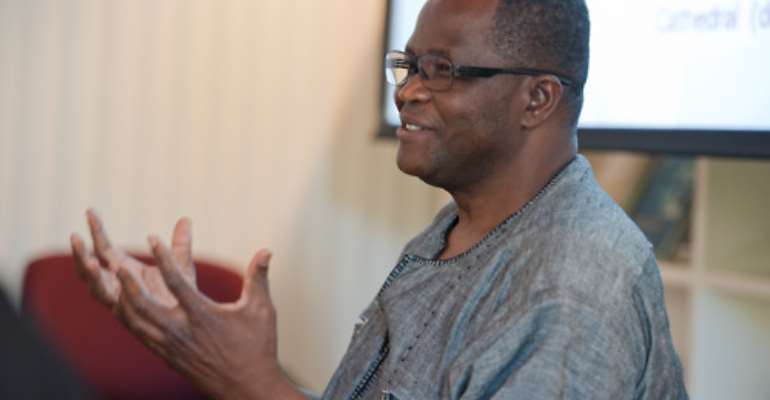 Radio Interview:
In this one-hour radio interview, Walter Turner, host of the Africa Today programme of Radio KPFA 94.1 in Berkeley, California, USA speaks to Professor Adams Bodomo in November 2011, when he spent a semester at Stanford University's Humanities Center as International Scholar. The one-hour discussion covers various issues including where he was born in Ghana, where he went to school, and his contributions and legacy in the fields of Linguistics and African Studies, particularly Africa - China Relations.
Go to this link:
http://www.kpfa.org/archive/id/76555
Click to play!
-----
Prof Bodomo, a native of Ghana, is currently Director of the African Studies Programme at the University of Hong Kong and author of two new books on Globalization and China's engagement with Africa titled: The Globalization of Investment in Africa (published in Spanish as La Globalizacion de las Inversiones en Africa), Catarata, Madrid; and Africans in China: A Socio-Cultural Study and its Implications on Africa - China Relations, Cambria Press, New York.