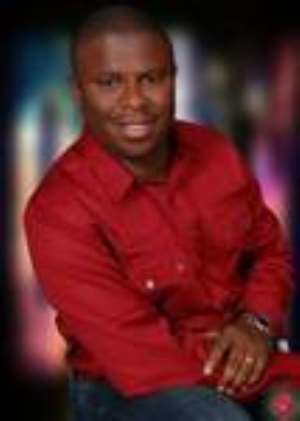 Opobians in Diaspora endorse Hon. Dakuku Peterside
By Nwaorgu Faustinus
Opobians in Diaspora, on Sunday, 13 March, 2011, in an Interactive Video Conference with Senibo Chris Finebone, Chairman Publicity Sub Committee of The Real Choice for Change Campaign Organization, formally endorsed the Candidacy of Hon Dakuku Peterside for the Federal House of Representative.
The endorsement which was at the instance of a live streaming video of all the participants, which started at 8 PM local time called on Opobians in Diaspora to mobilize their wards back home and encourage them to go out on the election day and vote for Hon. Dakuku Peterside.
The Forum charged all its members visiting home during the general elections to participate actively and to ensure that their people vote wisely.
Briefing Senibo Chris Finebone on its activities, projects and efforts aimed at mobilizing support for Hon Warisenibo Dakuku Peterside, the group has this to say,  "The Forum also reaches out to its neighbors - the Andonis and Nkoros thanking them for their support and urge them to vote their son and brother Hon. Dakuku Peterside; for effective and equitable representation of the constituency".

Senibo Chris Finebone on behalf of Hon Dakuku Peterside thanked Opobians in Diaspora for the show of support and solidarity for Hon Warisenibo Dakuku Peterside, emphasizing that not very many people who left the shores of Nigeria remember home and think for the wellbeing of the people back home.
According to Senibo Finebone, "Opobians in Diaspora deserve commendation for staying in touch and contributing to the development of Opobo Kingdom".
He also informed the forum about the campaign activities of Hon Waribsenibo Dakuku Peterside; the visit to the Chiefs of Opobo; thanksgiving in Churches across the constituency; endorsement of Hon Dakuku Peterside by the Khono Council of Chiefs; Campaign at Nkoro scheduled for March 14th, 2011; the visit of the Governor to Opobo later in March; election dates; among other things.
The forum used the opportunity to extend invitation to Hon. Dakuku Peterside to a similar interactive video conference being planned by Opobians in Diaspora in the coming days.
The date and time for the conference according to online press statement by Mr. Shedrack Fubara, Chief Coordinator/Host of Opobians in Diaspora will be communicated to Opobians all over the world, as it will provide a platform for all Opobians and friends of Hon. Dakuku Peterside to ask him questions, comments and also hear first hand his legislative agenda and programs for the people of Andoni, Opobo and Nkoro constituency.



The conference ended with a communiqué calling on all Nigerians to:
1. Avoid violence during the elections.
2. Vote wisely for reputable candidates who will bring about desired change in Nigeria. 3. That Opobians in Diaspora as stakeholders in the Nigeria project are watching keenly the political developments in Nigeria especially leading up to the general elections.
4. That Opobians in Diaspora are committed and will continue to contribute to the development of Opobo Kingdom, Rivers State and Nigeria.
5. The Forum urges the good people of Andoni, Opobo/Nkoro Fed. Constituency to rally support and vote for Hon. Dakuku Adol Peterside for House of Representative
The interactive video conference had the following Coordinators in attendance:
Mr. Shedrack Fubara – Chief Coordinator/Host – Alberta, Canada
Mrs Pat Asabe Peterside – Coordinator – New Jersey, USA
Mr. Joseph Uranta – Coordinator – Virginia, USA
Ms Faith Toby – Coordinator – Ukraine, Europe
Mr. Darlington Finebone – Coordinator – Houston, USA
Mr. Somiari Bell-Gam – Coordinator – UK, Europe
Mr. Christain Pepple – Coordinator – UK, Europe

Mr. Sobere Owen Opusunju – Coordinator – Malaysia, Asia couldn't join the conference due to time difference and other engagements.