Dan Botwe denies reports of GH¢36,000 filing fee for prospective MPs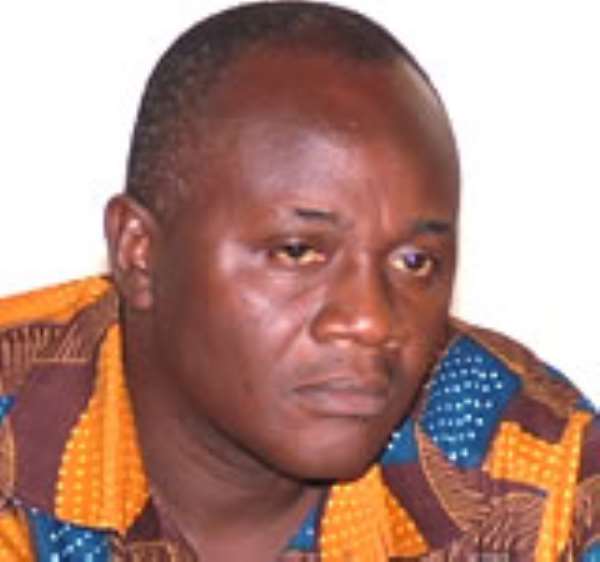 MP for Okere, Dan Kwaku Botw

The Member of Parliament for Okere and former General Secretary of the New Patriotic Party (NPP), Dan Kwaku Botwe, has denied publications that the party intends to charge GH¢36,000 as filing and party development fee for members who are seeking to run as MPs in their upcoming primaries.
The Wednesday 19th January edition of the New Crusading Guide reported that party executives had at a meeting proposed the GH¢36,000 as a filing fee for persons seeking to contest as parliamentarians.
GH¢30,000 is filing fee while the GH¢6,000 is a party development fee.
But speaking on Adom Dwaso Nsem on Thursday, Mr. Dan Botwe denied the story stating that the NPP has not come out with an official statement on the matter adding that the Crusading Guide report stated it was sources within the party who had given out the information.
He said the publication was not true because he has it on authority that the National Executive Committee of the party which is the sole authority to discuss the issue had not even met for deliberations so that decision could not have been taken.
He stated that the figure being bandied about could not be true because even in 2007 and 2008 when the NPP held its Presidential aspirants elections which was a national exercise they paid GH¢25,000 so it would be ridiculous that they would be required to pay such a huge amount for just one constituency.
He questioned that even when it was a national exercise which included providing logistics for about 15,000 delegates in all 230 constituencies across the country, aspirants paid GH¢25,000, asking how then could they charge GH¢36,000 now for just one constituency.
The Crusading Guide report stated that filing fees for prospective MPs were GH¢30,000 plus an added GH¢6,000 as development fund while incumbent MPs would pay between GH¢1,500 and GH¢20,000 plus the GH¢6,000 development fee.
He said he knew that some MPs had loaned out money to the NPP headquarters when they needed financial help so it is up to the party to see how best they can pay back but that was not enough basis to let the two groups pay separate fees.
Meanwhile the publication has sparked controversy within the party with some party stalwarts expressing disappointment and anger at what they see as an outrageous proposal.
Outspoken MP for Assin North, Kennedy Agyapong stated in strong terms that the party hierarchy should boycott it.
He said the fee was too exorbitant and would lead to a poor showing by the NPP in the 2012 elections if it is endorsed. According to him, the party failed to address similar issues ahead of the 2008 general elections which contributed greatly to the party's poor performance.
Former Interior Minister, Nana Obiri Boahen also expressed his dissatisfaction with the amounts saying it would deter willing persons who would have been able to win seats for the party because they may not have the money.
He also stated that it would mean encouraging under-performing MPs to still retain their seats because they could afford to pay a lesser amount adding that it was not a good precedent for the party and would affect them during campaign time.
Story by Linda Safoa Antwi and Kwame Koranteng/Adomonline.com