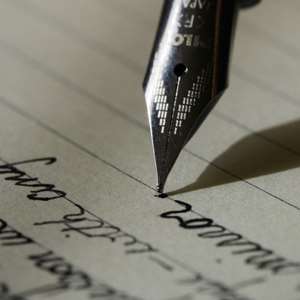 Ghana: Criminal Networks (Drugs, weapons, and cyber crime)
Internet crime, drug trafficking, weapons smuggling issues which has become very rampant in West Africa, especially Ghana, is likely to be increasingly. The so-called African Criminal Networks (ACN) which affects the daily life and significantly undermines public institutions is due to the incapacity of the state to create effective mechanisms that prevent the rise of those networks.
Crime in the West African countries which is often "home state" seems to be increasingly problematic through the criminal gangs who take things easy with their mechanism in the West African countries.
The need for cooperation between public authorities at national, regional and international levels, particularly at national borders is obvious. Since they are able to pave their ways through bribe the criminal gangs in Ghana for instance take it easy to develop transnational networks in the whole West African sub-region.
West Africa in recent news reports already as "the new drug triangle trade" because it was the preferred alternative hub for Colombian drug cartels that their goods to Europe and North America, but also to South Africa. This is especially about Heroin from Southwest and Southeast Asia and cocaine from South America.
The Kotoka International Airport in Accra, Ghana's capital, plays as a clearing Portr, a crucial role. Furthermore, the ports of Tema and Sekondi are used. At the border post Aflao (Togo), Elubo and Sampa (Cote d'Ivoire) plays also from many things. In 2004 alone, in Ghana, approximately 620 tons of cocaine seized 71 tons of heroin and 765 tons of cannabis. The amounts involved are significant.
In practice the trade in drugs looks like this: The drug dealers operate in a complex system, that the bosses or the main financial supporters completely unidentifiable. These organizers recruit the messengers or carriers, who will be responsible for the goods transactions. They often used security personnel for their internal business transactions.
For the International the look for messengers or people who will transport the drugs in so-called body-packs in the body which usually varies from case to case. The number of people involved depends on the amount of the transaction. Approximately 10-15% of their profit remains in the country to be spent on storage, transport and bribery.
The invisible helping hand:
In Germany, as well as in Europe almost a third of the criminals arrested for drug offenses are from West Africa. (in Austria alone there each year of 1100)
The European Security agents have problem with their investigations because their counterparts (Authorities) in the West African Countries do not cooperate.
Experts argue that the origins of these developments in West African countries are due to the economic crisis. For example In the 1980s, there were much economic mismanagement, failure of structural adjustment programs, persistent political controversy and harsh military regime. Three "branches" of the crime thereby developed especially: cyber crime, trade in drugs and the manufacture and smuggling of weapons.
FRANCIS TAWIAH (Duisburg - Germany)