Mills meets news editors at The Castle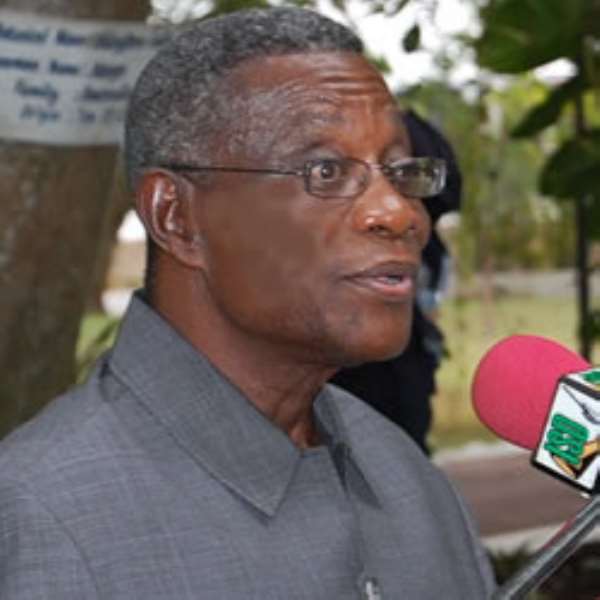 Preident J.E.A. Mills

Voices of Emmanuel Akwetey and Okudzeto Ablakwa© Copyright Myjoonline
President Mills will field questions from news editors later Thursday on the performance of his one-year-old government.
This is a key component of his paper anniversary which has been given varied assessment by the citizenry.
This day last year the nation was waking up to a momentous event that would give Ghanaians a new President in Prof. Mills.
The midnight that birthed January 7, 2008, saw then president Kufuor take a bow.
President Mills marked his hundredth day in office with news editors and he is doing same on the occasion of his one year anniversary.
The president will do a self assessment of his performance after which the editors will quiz him.
Ahead of today's event, Executive Director of the Institute of Democratic Governance Dr. Emmanuel Akwetey tells Joy News the President's commitment to good governance since his inauguration a year ago has fallen short of expectations.
Dr Akwetey expected a more vigorous "dialogue" in governance in the face of the slim margin by which the NDC won power.
"We truly have a rather polarized situation which is not healthy," he said.
But deputy Information Minister Samuel Okudzeto Ablakwa disagrees.
Referring to recent announcement by government to review the Constitution, Mr Ablakwa said the President is doing a lot to achieve the promises he made to Ghanaians.