DI calls for urgency in Local Content Policy for oil industry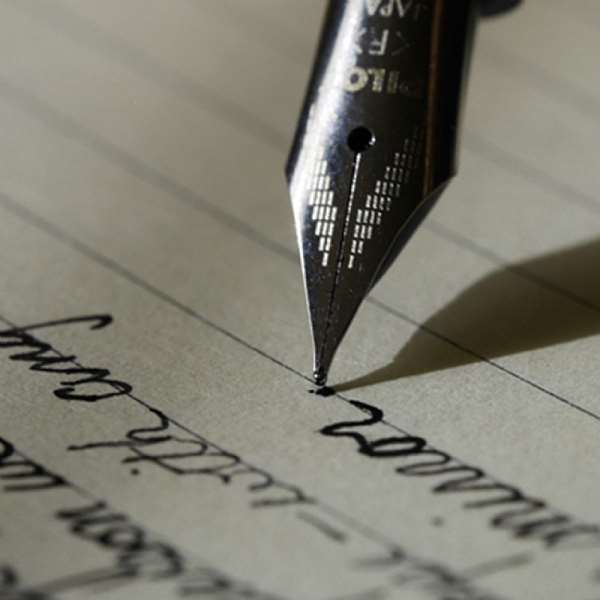 The governance think tank, Danquah Institute, is unhappy in what it describes as "undue delay" in the making of a local content policy for Ghana's oil sector. The fellows and researchers of the think tank have, notably, earned international recognition for publishing several insightful articles on the policy direction of Ghana's oil sector.
A press statement issued Tuesday by the think tank, expresses concern that, "Although the country expects to begin producing crude oil next year, the law or policy which should determine the level of participation of Ghanaian companies and individuals into the oil and gas sector is yet to be finalised. In fact there isn't even an indication of a deadline on this. This we find very worrying."
The statement, signed by DI's Executive Director, Gaby Asare Otchere-Darko, adds, "Whilst we share Government's apparent view that the country should not rush to sell itself short in preparing for an industry that could impact tremendously on Ghana's economy for the next 30 years, we do, however, have serious reservations about the pace of preparation in an area that is crucial to how Ghanaians and their businesses must participate and benefit directly from this new industry."
The statement cautions: "We cannot afford the kind of state policy negligence and naivety that have seen Ghana and Ghanaians benefit modestly from 100 years of mining."
Local content refers to any policy or set of rules established by a government to assure that local companies and individuals participate actively in petroleum operations conducted in the country to achieve a number of goals. These include: the transfer of knowledge to host-country citizens; capacity-building of local companies; creation of local jobs; and development and growth of the local economy.
DI acknowledges that in August 2009, Government sent out for stakeholder consultation a Local Content and Local Participation in Petroleum Activities – Policy Framework draft.
"Among the policy objectives set out in the draft are to 'develop local capability in all aspects of the oil and gas value chain through education, skills and expertise development, transfer of technology and know-how and an active research and development portfolio'; and, what we see as, a very ambitious plan to 'achieve at least 90 percent local content and local participation in all aspects of oil and gas industry value chain within a decade.' Ambitious goals should be backed by ambitious urgency in planning," the Danquah Institute suggests.
"Subsequent to the first draft, what was said to be a 'draft final' was issued on November 4. However, it is far from clear when the regulatory framework itself (like the Ghana Petroleum Authority Bill), from which an agency (such as the Nigerian Content Monitoring Board) would be created to give effect to the implementation of the local content and local participation policy, would be set up," the Danquah Institute points out.
"We are calling for a clear time table for the necessary policy framework to be completed. This should be set within the first quarter of 2010, since we are told plans are still on course for production to begin by the last quarter of 2010," the statement adds.
"We fear that this policy delay, while operational preparations are ongoing, risks denying Ghana and Ghanaians significant benefit from this new industry. Ghanaian entrepreneurs need to have some of the trade assurances provided in policy in order to begin making the necessary business preparations to leverage the opportunities that are bound to come. The delay can also compromise transparency in the award of contracts in a very big way," the statement stresses.
"The draft policy document, for instance, provides that 'all operators in the oil and gas industry shall as far as practicable use goods and services produced by or provided in Ghana for their operations in preference to foreign goods and services.' It also states vaguely that 'attention will also be given to technology development skills towards indigenisation of oil and gas technologies.' Procrastination and ambiguity give the oil companies legitimate excuse to ignore local content," the Danquah Institute warns.
With a wide margin of error, a central estimate of 490 million barrels of crude oil is expected to be produced from the Jubilee Fields over the Phase 1 period of 2011-29. This could fetch a central estimate of US$20 billion Government revenue. A good local content policy could easily double this figure, the Danquah Institute argues.
But, the Danquah Institute believes a lot more work needs to be done to the local content policy. "With our West African coast touted as the 'New Gulf' and Nigeria ignoring until recently the need to set up a comprehensive local content policy, Ghana can plan to become a global supplier of knowledge-intensive, value-added goods and services to the global extractive industry with a medium-term focus on the region.
"It also provides us the long-denied luxury to invest in R&D to develop other industries as a preventive measure to Dutch Disease," the think tank opines.
The Danquah Institute also urges Ghana to learn something from Angola, the second-largest sub-Saharan Africa oil producer. The southern African country's focus has been on developing Angola into a manufacturing and fabrication base for after-sales service and sup¬port for oil operations, helping to maximize the provision of goods and services through local businesses.
"If this oil discovery is to benefit Ghanaians then let us give the policy framework that would make that happen the needed urgency and importance. There are several models from elsewhere that we could have drawn examples from and customise them to suit us. The issue is, should it take as this long to create a platform that would protect and promote the potential employment and participation of Ghanaian workers and entrepreneurs in this industry, when we are busy hoping that oil production, which would be done by the multinational companies, should start in about 10 months time?" the Accra-based think tank poses the question.