Consolidate laws On Corruption Into Single Legislation - Short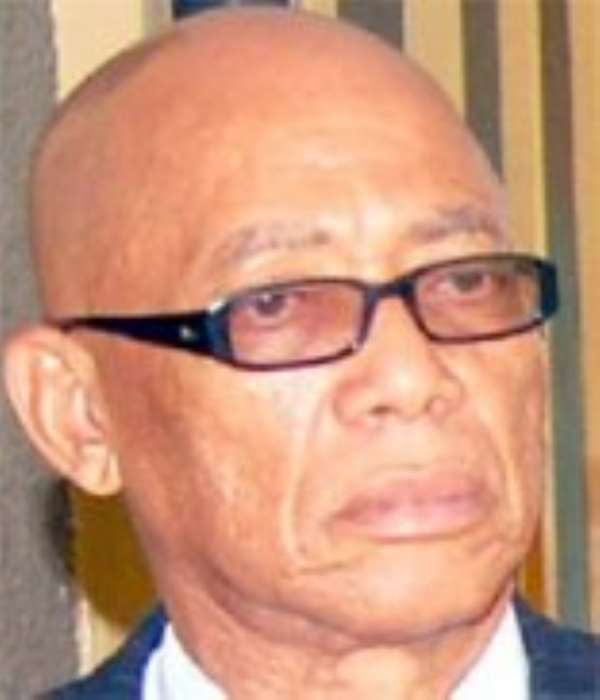 Mr Francis Emile Short
The Commissioner of the Commission on Human Rights and Administrative Justice (CHRAJ), , has called for the consolidation of all the laws on corruption into a single legislation.
He also called for a proper and acceptable working definition for corruption to guide the anti-corruption crusade in the country.
Mr Short, who made the call at a public forum organised by the Ghana Integrity Initiative (GII) in Accra, said that was necessary if the country was to chalk up any success in the campaign against corruption.
He explained that it was to win the fight against corruption that many anti-corruption agencies, such as the Serious Fraud Office (SFO) and the Anti-Corruption Unit within CHRAJ, were established, while laws had been enacted to help them in the crusade.
He said in spite of all those moves, corruption still persisted in the country, and added that one surest way to tackle that was to consolidate all the laws that dealt with the menace into one legislation.
Mr Short said aside from that, there should be a corrupt-free Police Service, an independent Judiciary, as well as properly streamlined procedures for conducting business in the country.
A Criminologist, Prof. Ken Attafuah, said much had not been realised from the work of all the anti-corruption agencies because they were not adequately resourced to perform their mandate.
He appealed to the agencies to endeavour to update the government on people who had been banned from holding public office.
He urged the government to release funds on time to enable the anti-corruption agencies to function effectively.
He also called on CHRAJ to be given prosecutorial powers by the Attorney-General to prosecute.
Prof. Attafuah noted that despite the significant improvement in the Judiciary, corruption was still rife in that service.
The newly appointed Deputy Vice-Chancellor of the University of KwaZulu-Natal, South Africa, Prof. Atsu Ayee, noted that the state of anti-corruption activities in the country was not enviable at all, considering the results.
He attributed the situation to a low culture of due diligence, and lack of political commitment and will.
Prof Ayee said for the trend to be reversed, there was the need for emphasis to be placed on punishing the giver and the receiver of bribe.
He said appointments should be based on merit, not on patronage, cronyism and nepotism. He also suggested that selective punishment of offenders should be stopped and that the state should be seen to fulfil its mandate of eradicating corruption at all levels.
Prof. Ayee called for the end of the blame game among politicians, especially regarding political issues.