``I will flush out fair weather friends surrounding Mills``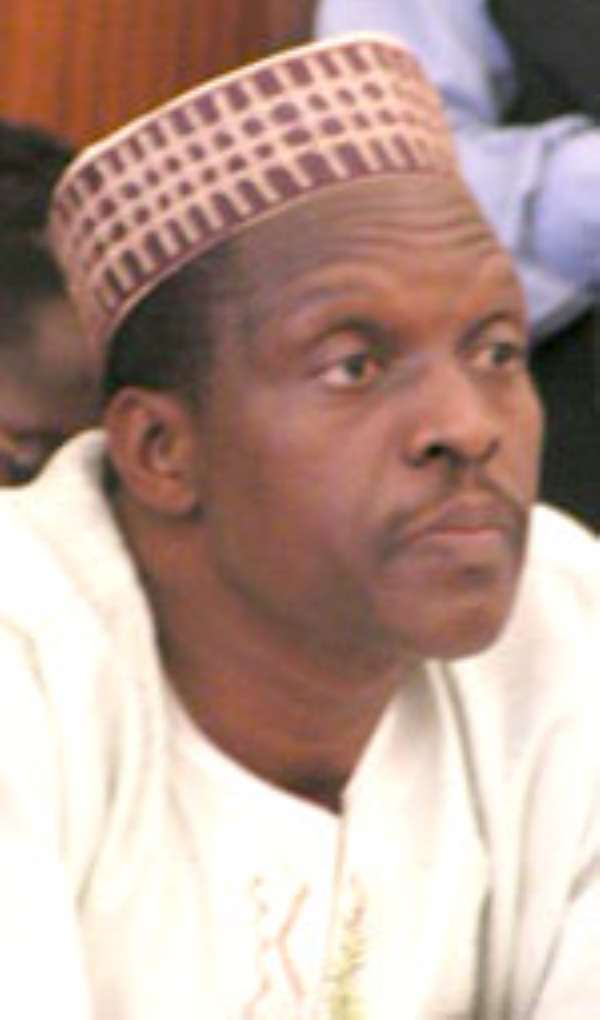 THE MAJORITY Leader in Parliament and the ruling National Democratic Congress (NDC) Member of Parliament for Nadowli West, Hon. Kingsford Alban Sumana Bagbin, has accused some of the appointees in President John Evans Atta Mills' government of abandoning the party during its difficulty days in opposition. He has, therefore, vowed to ensure that the personalities involved would be flushed out to the benefit of the NDC and the country.
Hon. Bagbin, who was speaking in an interview with radio Gold in Accra yesterday, noted though these personalities whom he described as 'fair weather friends' never supported the party in its difficult times, but they are now wielding more political power in government, and dictating the pace as against those who toiled and sacrificed for the party. He appealed to the leadership of the party to create a platform for him to name the said individuals.
According to him, some of the Ministers are aware of his criticism against them, explaining that "I cannot pretend that I don't know. I speak my mind and I am prepared to confront them. I am saying that a mechanism should be created for us as a party to engage in a discussion and I would confront them openly," he stressed.
The majority leader, who asserted that he was in support of various issues raised by the founder of the NDC, Flt. Lt. Jerry John Rawlings, fell short of mentioning names that he claimed surrounded President Mills, when he was pushed to name names. "I am not prepared to mention them in public. It is an internal party matter and I will mention their names at the appropriate forum," he observed.
The Majority leader further questioned the loyalty of individuals surrounding the President, who prevent people from engaging in dialogue with him. "These people are totally unreliable. We need to clean the system so that we can move the country forward in the right direction."
Responding to why he chose to go public instead of sending his concerns to the appropriate authorities, Hon. Bagbin underscored that there was no mechanism for him to do that. "It shows that we don't have any mechanism of the party to discuss matters about party and government relationship. If you fail to have issues addressed internally, you are compelled to go public. It is not conducive but there is no alternative," he said.
He expressed further worry over the governance of the state. In the view of the Majority Leader, President Mills' administration is full of sychopants who are not interested in ensuring that the promise of the NDC party was delivered. According to him, the rate at which the party's manifesto is being delivered was not enough, and noted that the NDC could do better if such individuals are flushed out.