Two teenage thieves grabbed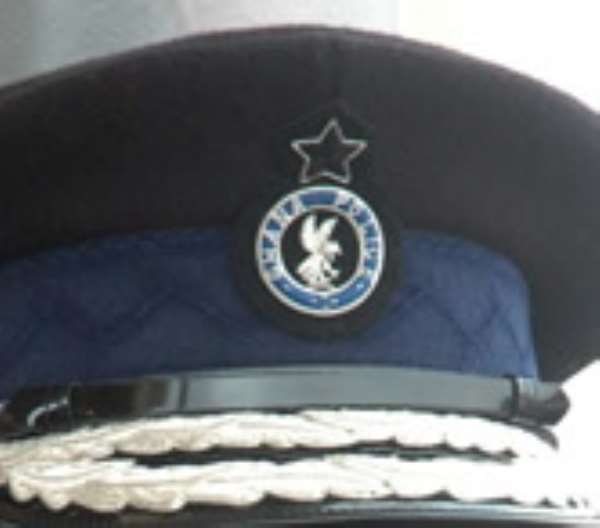 Two teenagers who allegedly attempted to rob a taxi driver at knife point have been arrested by the police.
Joshua Gbormittah, 16, and Ebenezer Yalley, 17, allegedly told the police after their arrest that they intended to use the money from the robbery to pay their Basic Education Certificate Examination (BECE) fees.
The victim of the attempted robbery, Mr Kofi Frimpong, claims to have lost GH¢80 and his driver's licence.
Briefing the Daily Graphic in Accra Tuesday, the Kaneshie District Police Commander, Superintendent Iddrisu Abu Yakubu, said at about 9 p.m. on November 11, 2009, the suspects hired a taxi, with registration number GE 8787-09, from the Orgle Road to North Kaneshie.
He said on the way, the suspects behaved as if they had lost the direction to where they were going and asked the driver to take them back to where they had boarded the car.
He said on the way back, the suspects asked the driver to stop for them to bargain the fare to be paid.
According to Supt Yakubu, Ebenezer, who was sitting at the back, grabbed the driver by the neck, while Joshua, who was seated in tile front, pulled a knife at the driver and asked that he hand over all the sales he had made to them.
He said the driver managed to grab Joshua's wrist which was wielding the knife and raised an alarm.
Supt Yakubu said when residents started responding to the distress calls from the driver, Joshua managed to escape but Ebenezer was arrested and handed over to the Kaneshie Police.
He said further investigations by the police led to Joshua's arrest at North Kaneshie last Sunday.
During interrogation, the Kaneshie Police boss said, Joshua claimed he was an orphan and was staying with an aunt, while Ebenezer claimed he was staying with his brother.
Supt Yakubu said Ebenezer further claimed that his father was dead, while his mother lived in a village in the Western Region.
He advised parents and guardians to take keen interest in the welfare of their children and wards and not allow them to fend for themselves at a tender age.
He said the two suspects would soon be arraigned.