I will lead NPP to victory -Youth aspirant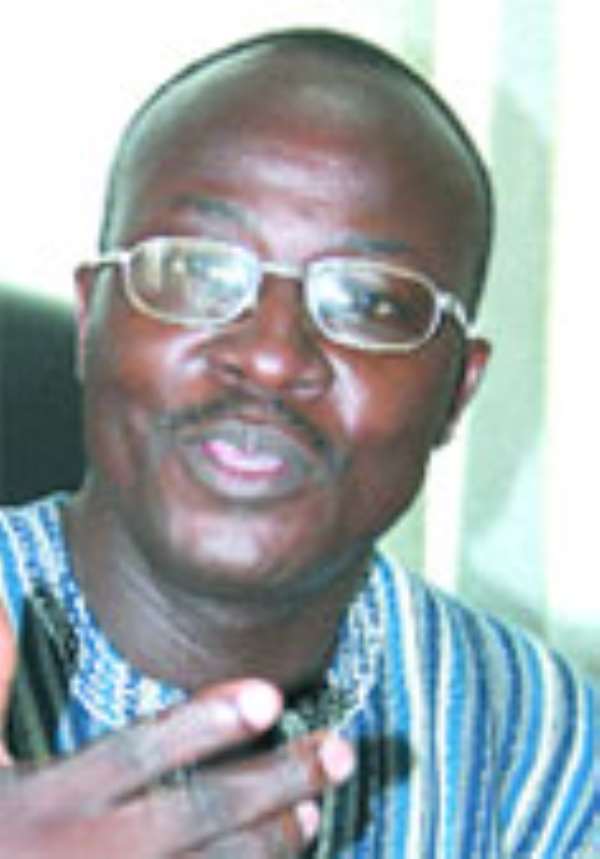 AN aspiring National Youth Organizer of the opposition New Patriotic Party (NPP), Mr. Pius Enam Hadzide has appealed to potential delegates of the party who would be voting at the forthcoming national delegates congress to consider electing strong national executives for the party.
He said the 2012 national elections that the NPP is preparing to contest must be fought and won convincingly, with people he described as "generals". Speaking in an interview with The Chronicle in Takoradi, the aspirant declared "the 2012 election is going to be a battle ground, the party will need to go into the race with 'Generals' and not recruits," Mr. Hadzide reiterated.
According to the aspiring National Youth Organizer of the NPP, among all those vying for the position, he was the best qualified person to be elected to champion the course of the youth because he has the track record. . "I believe that I am the 'General' to lead the army. I have served my apprenticeship enough," the NPP youth leader underscored.
Mr. Hadzide, 30, told The Chronicle that if elected by the delegates at the national congress, his first priority would be to improve the electoral fortunes of the NPP in the 2012 elections through vigorous membership drive to inject fresh blood into the party.
He would also put up proper structures to push for a 'standing army' in the party that would be ready to work and sacrifice consistently to improve on the existing structures of the party. "I believe that the youth in our party should be given the opportunity to serve. They should support the youth to design policies to encourage youth participation in the organization of the party," he added.
According to the Ketu North constituency Youth Organizer who contested the same position in 2005 and lost to the incumbent National Youth Organizer, Mr. John Boadu, he is fully prepared to lead the youth and the party to regain power, and for the third time that he would be contesting for the National Youth Organizer position, Mr. Hadzide promised the youth of the NPP that he represents hope and would work around the clock to deal with the challenges of the youth wing of the party if elected.
The party's youth wing, according to the aspirant is under resourced and he would use his connection with the business community through the use of innovative ways of raising funds to support the course of the party, especially the youth front.
Touching on the chances of the party in the 2012 elections, he said it was very bright and discarded the idea of people pitching camps. He said for him he does not belong to any camp -"I don't belong to any camp, I don't believe in factions".
Other aspirants for the National Youth Organizer position are Abu Jinapor, Stephen Amoah, Anthony Karbo and Michael Ampong.