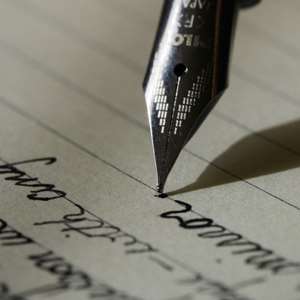 Written by Odimegwu Onwumere
Nigerians in Nigeria are yet to celebrate Children's Day in a fashion that would make the Day add importance and appeal to the people and showcase in intense the children's rights. One conjecture has it that the Chinese consul-general in San Francisco (USA) congregated a numeral of Chinese orphans to have-a-good-time the Dragon Boat Festival in 1925. And this happened to be on June 1 that year, and also coincided with the conference in Geneva. But as it is on record, the International Children's Day had its derivation in Turkey in 1920 (April 23, 1920) and later in the World Conference for the Well-being of Children in Geneva, Switzerland in 1925. However, Children's Day was said was first celebrated worldwide in October 1955, under the sponsorship of International Union for Child Welfare in Geneva. It is not clear as to why June 1 was chosen as the International Children's Day in many countries?
Nigeria espoused May 27 each year as her own Children's Day, following the Rubab Mansoor grade 8, which was taken on board by the United Nations General Assembly in 1954. United Nations' General Assembly suggested that all countries should set aside a Universal Children's' Day (UCD), to celebrate children and pay heed and action to their plight.
Children's Day is celebrated on June 1 each year and on May 27th in Nigeria? It is usually marked with speeches on children's rights and wellbeing? Children TV programs, parties, various actions involving or dedicated to children, families going out? Etc. In 1959, precisely November 20, makes anniversary of the day when the United Nations General Assembly adopted the Declaration of the Rights of the Child. The Convention on the Rights of the Child was then signed on the same day in 1989, which has since been ratified by 191 states? And Nigeria has been signatory to many worldly conventions!
Notwithstanding, Nigerian children celebrate May 27 every year as their day oblivious of the ordeal they face. And if they knew what the Nigerian child faces in the hand of cruel people who maim them for rituals, voyage them to foreign lands forlabour, for prostitution, kidnapping them, etc; they would not want to celebrate May 27, anytime. Onetime First Lady, Mrs. Stella Obasanjo (of blessed memory), in her speech at the presentation of "the state of the world children report 2002"', was quoted as saying, "Many more children are still engaged in exploitative child labour, putting them at risk of human trafficking, with ten Nigerian children daily passing through the Nigeria border into slavery in other lands, and figures in respect of HIV/AIDS among Nigerian children are extremely alarming and it is getting worse by the day". According to her, "If you look at current statistics in the state of world children report, the situation of the Nigerian child in education, health and protection are particularly bad, when compared to some other poor countries in sub-Saharan Africa".
In many parts of Nigeria, they see sending children away for labour as tradition. Their belief is that the children will be benefactor of their own livelihood. They belief that children given away from their parents will be able to study hard as their INDEPENDENCE will make them less distracted. How true is this? But has the National Agency for the Prohibition of Traffic in Persons (Naptip) not said it is likely the children given out were being moved to be used as farm labour? And this exodus of in the children concurrently occurs in any forthcoming planting season.
According to a BBC report on 5th February 2008, this movement of child labour is common in Nigeria. In January of 2008, 105 children were rescued from the back of a 15-seater minibus as they were being driven to an Islamic school 400km away from their homes in northern Kano state. In 2007, the authorities rescued 1475 children. Nobody knows the true number of children trafficked, but it may be thousands. Did the country's anti-trafficking authority not say that it is a clear case of abuse, the way the children were packed one on top of another into a tiny bus showed they were being trafficked?
According to the same BBC News by Andrew Walker, Abuja, entitled, Trafficked children tell their stories, Walker talks about Solomon and Rebecca (not her real name) two of the longest-staying residents at a shelter for trafficked children in Nigeria's capital, Abuja. "My daddy died and my uncle came from Gabon," said Rebecca, 13. "He said he would take me to school in Gabon. My parents believed him because he'd taken my brother to school there. But he tricked them. He brought pictures of my brother in school uniform." But as soon as they arrived in Gabon her uncle and his wife revealed what was in store for her. She went to work selling sachets of drinking water at traffic lights in town and washing plates at a street kitchen. "If in a day I made 2,000 naira ($17) I told him that was enough to send me to school but he said: 'No more about school' and he beat me. He used a rope to tie me and sometimes he lifted me up." She slept in the marketplace and ate scraps of food from the rubbish. She later worked in their house cleaning and washing. If she made a mistake, she was savagely beaten. "If I missed a plate, eh! I missed myself. In all the five years I was there, food - I never knew food." Solomon, who was brought to Gabon three years earlier, has a similar story. He is now 19 years old. "I kept asking my uncle when he was going to put me into school and then he said if I asked again he would beat me," Solomon said. Instead he was forced to sell leather on the street. He had to give his "uncle" 3,000 naira ($25) every day. If he did not earn that amount, he was beaten. On one occasion he was supposed to give the money to a prostitute his uncle had slept with the night before, but he didn't make enough. "The man took el ectric iron, plugged it in and allowed it to over red, and used it on my body. When something is getting difficult like that, there is no way you can even cry because if you are even pleading for cry you will not get." He ran away but was brought back to the house and beaten again. Both Rebecca and Solomon escaped by running to the Nigerian embassy in Libreville. They were rescued four years ago by Wotclef, the Women Trafficking and Child Labour Eradication Foundation, and they have lived in the Abuja shelter since. They do not want to go home to their villages in Abia state now, as they go to school in Abuja, and have friends there. Solomon wants to be an artist and musician, Rebecca says she loves maths and wants to be a businesswoman. "But I won't sell anything. I have done enough selling," she says.
These children were able to be rescued. What about millions of Nigerian children who would want to cry but would not be allowed, who would want to smile but would not be allowed? They are just kept in the balance of torture and sorrow! Charles Ikedikwa Soeze, a Nigerian writer, chief officer (Public Affairs), Petroleum Training Institute (PTI), Effurun, Delta State, Nigeria, in one of his articles on Nigerian children captured it thus: "It is disappointing and annoying that some basic rights as the right to education, healthcare, protection from child labour, trafficking, sexual and other forms of exploitation and drug abuse, right to rest and leisure, play and recreation, right to a decent standard of living, right to protection from abuse and neglect, protection from illicit transfer and illegal adoption, right to survival and development and the right to non-discrimination are hardly respected or enforced."
Soeze went further: "It seems to me that the ugly development is strangulating children gradually out-of-existence. Economic down-turn or economic 'cuyoyo', according to late Dr. Tai Solarin, former headmaster of Mayflower School, has suddenly turned children into breadwinners for many families. They can be seen in our streets hawking, all sorts of wares, with the forlorn hope of augmenting the poor earning of their financially weak parents. Street hawking has turned a lot of them into hopeless youths with a bleak future. The females among them are exposed at tender ages to sexual harassment and molestation. Others are sometimes rendered useless or in extreme cases lose their lives after being hit by reckless drivers. Many first times visitors to Nigeria are usually appalled at the number of children engaged in street hawking and begging on our roads, and the advent of sachet water popularly called "pure water" has increased the number greatly."
Whatever that happens to the Nigerian children wouldn't be the first occurrence. it could be one of many disasters in Nigeria befalling Nigerian Children, mainly the 'poor' children know the dangers, because, according to an observer, "they are willing to take chances due to their extreme circumstances." There is no hope for the lessons that are leant from these disasters, so that it does not occur in the future?
BBC's Network Africa was quoted as saying, at least 100 people, many of them children, have been killed in an oil pipeline explosion in the Nigerian city of Lagos, the local Red Cross says. The blast tore through Ijegun suburb, engulfing schools and homes after a bulldozer burst the pipeline. Officials at the scene said many died after being overcome by smoke; others were killed in a stampede to escape. One rescue worker told the BBC a local tracing centre had been formed to find missing relatives. "People are looking for family members. Parents are looking for children," he said, as firefighters fought the blaze with sand and water. Discarded school bags and sandals littered a school whose pupils tried to flee. Witnesses said the ground around the explosion was so hot that shoes melted. One local resident, injured in the fire, described the blast. "I was just doing sewing work when I saw everything just got exploded. I just picked up my baby and started running - it was the heat," she told the programme".
As if that was not enough, Nigerians can't forget in a hurry December 2008 when Rights campaigners protested that "witch doctors", especially in Akwa Ibom State, Nigeria, convince parents that their children are possessed by evil power that will bring misfortune to the family. The 'witch doctors' then extorted money from the infused-fear-into-parents to perform exorcisms. The doctors now sell the children to traffickers after being handed over by their parents. These children were subjected to ruins because deficiency is enveloping and many residents are credulous. Akwa Ibom, according to a report last year, state has the highest incidence of child-trafficking in Africa's most populous nation, Nigeria.
In that vein, reports said that Bishop Sunday Ulup-Aya, arrested in Mbo, close to the Atlantic coast, with six other suspects, claimed in a documentary to have killed 110 children beset by evil spirits, said Aniekan Umanah, the commissioner for information in the southeastern state of Akwa Ibom. Sam Ikpe-Ituama, whose group Child Rights Rehabilitation Network is spearheading the rescue of children accused of witchcraft in the state, said Mr Ulup-Aya may be part of a network of human traffickers. "No corpses were discovered in his church, but two kids held captive for supposed deliverance, as well as some fetish items, were taken from there by the police," said Mr Ikpe-Ituama, who led a security team that raided the building. "I am not denying that I am a witchdoctor, but what I killed are witches in my patients with herbs, not children," Mr Ulup-Aya said while in detention.
On December 10 2005, at least 103 people were killed in Port Harcourt, when a Nigerian jetliner filled with schoolchildren going home for Christmas crashed while landing during a lightning storm. And what happened after a spokesman for President Olusegun Obasanjo called the disaster "a national tragedy"? Nothing. The crash was Nigeria's second airplane accident in seven weeks - raising questions about air safety in Africa's most populous nation then. Burned children bodies lay across the landing area after the plane broke into pieces. The victims' family members said at the airport that the plane was carrying 75 pupils heading home from Abuja for Christmas. The pupils, students at the Loyola Jesuit School, were between 12 and 16 years old? (May their sould rest in peace). In October that same year, an Abuja-bound Boeing 737-200 crashed after taking off from the airport at Lagos, Nigeria's biggest city, killing 117 people on board the Bellview Airlines flight. What about the 84 Nigerian children killed by tainted teething drug – Mypikin – a toxic chemical mixed into a teething medicine for babies? The chemical causes kidney and liver damage, as well as attacking the central nervous system, causing paralysis that hampers breathing. Children in Nigeria began to get sick in November (2008) with unexplained fevers and vomiting. Some stopped urinating and many had diarrhea. Across the country children with similar symptoms turned up at hospitals amid rising anger and panic, a report said. (But that is a story for another day).
How many calamitously developments steadily befalling Nigerian Children can be said? It was the United Nations Children's Fund (UNICEF) who said in May 2005 that over 7.3 million Nigerian children don't go to school. Being an ugly trend in Nigeria, teachers strike often, many Nigerian children who had no option were subjected to forceful treading and hawking on the streets looking dirty, weary and unkempt. The girl-child in this business is always abused by the male street-urchins, sexually. What a pity! And this has left a lot of the girl-children become sudden pregnant below the universal age of 18 human beings are expected to be taken serious in the business of things in this glebe. The concept of a Universal Children's Day is yet to be settled in Nigeria. One can't forget Margret Hill, the Briton, Michael Stewart and Prince Samuel Ovunda Amadi who were the first minors that were abducted in Nigeria. However, till rights of the child is heard, then Nigeria can't boast of celebrating Children's Day every May 27, while the Universal Children's Day takes place on November 20 annually.
This is a speech delivered by Odimegwu Onwumere, Founder, Poet Against Child Abuse (PACA), in Port Harcourt, Rivers State, on 20th May, 2009, in marking of the year's Children's Day ( May 27 every year). Contact: 08032552855. Email: [email protected]