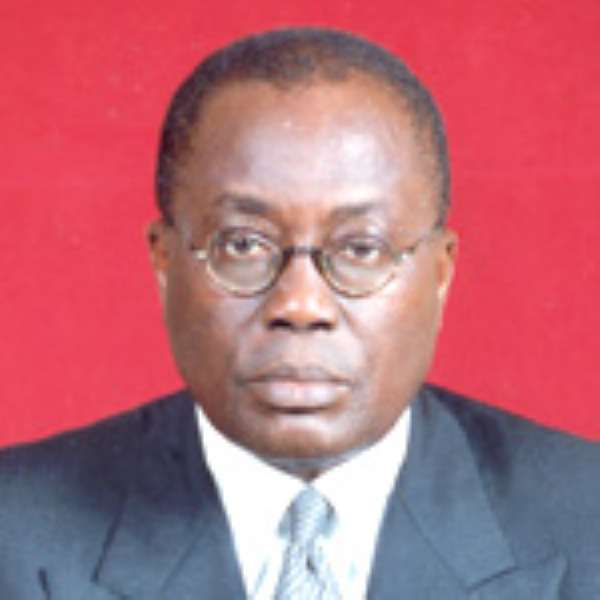 Nana Akufo Addo
A leading member of the ruling National Democratic Congress, Mr. David Annan has eaten humble pie over claims that Nana Akufo Addo benefited directly from previous NDC government.

Mr. Annan claimed that the previous NDC government had not discriminated against individuals when it distributed land citing Nana Addo who owns a property in the Ambassadorial area at East Legon in Accra.
But an aide to the NPP flag-bearer in the 2008 elections, Abu Jinapour denied the claims saying Nana Addo bought the property from a private individual.
He argued Nana Addo has never bought any state property whether land or any building of any sort.
But Mr. Annan maintained that the fact that Nana Addo did not buy the property directly from the state does not mean that he did not benefit from the state as his East Legon residence is situate on state land.
"You can consult Nana Akufo Addo himself, he is a lawyer and he would appreciate the argument that the fact that you bought (the property) from a third party who got it from the state doesn't mean that you no longer possess state land, you do, you got a private property on government land, that is what it means," he argued.
He emphasised that he was not faulting Nana Addo for owning a property located on government land.
He apparently forgot that in an earlier interview with Citi FM, he had stated categorically, that the NDC government allocated a parcel of land to Nana Addo as part of their non-discriminatory policy.
But that was inaccurate as the property was not given to Nana Addo by the government but rather he bought it from a private individual.
When the interview was played to him, he agreed contradicting himself on the issue and putting out incorrect information.
The land on which the property is situate "does still belong to government, the only thing is that it wasn't directly given to Akufo Addo, I'm corrected on that," he noted.
Story by Malik Abass Daabu/Myjoyonline